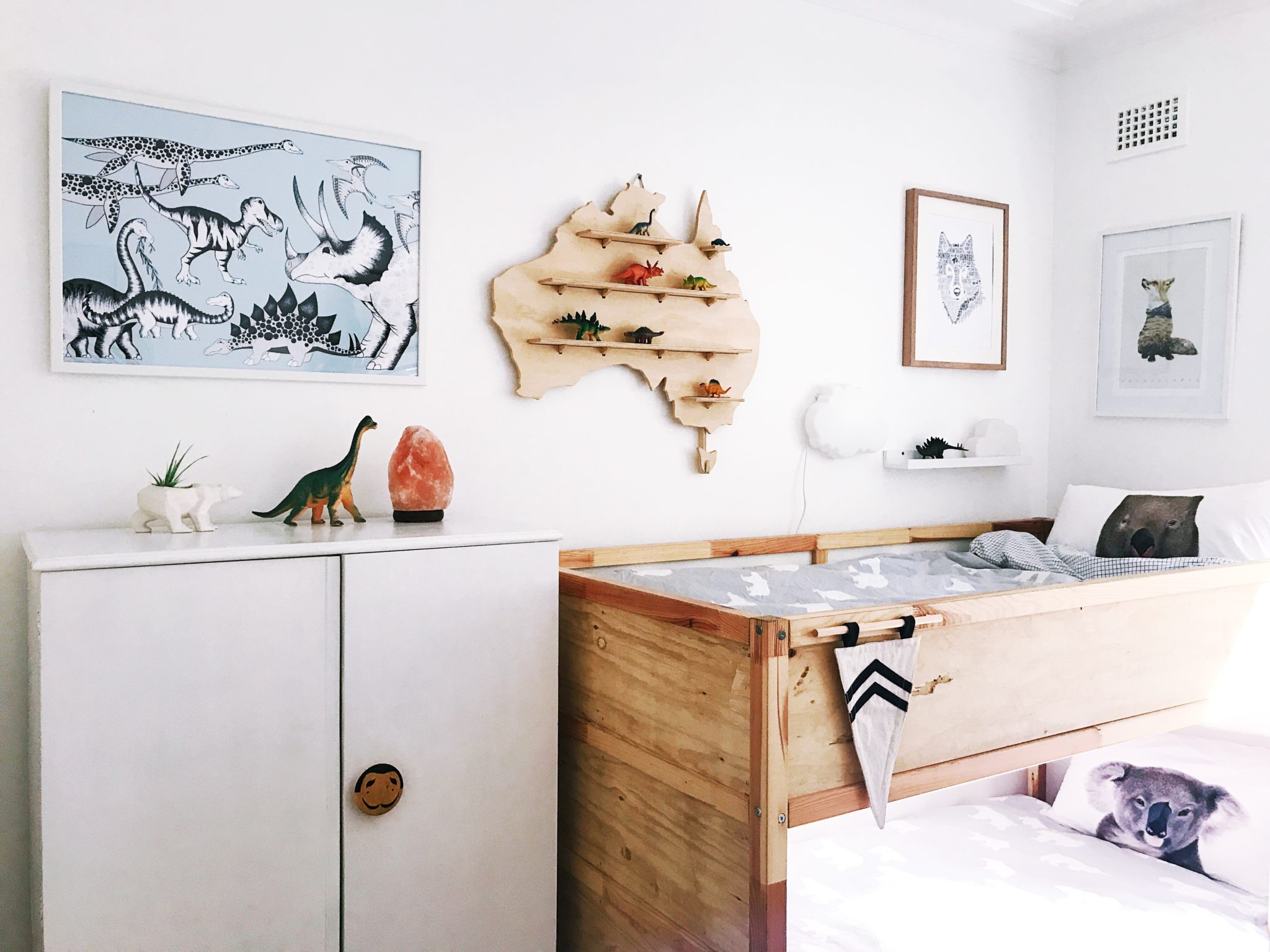 My most shared image and frequently asked question on social media is without doubt about my IKEA KURA hack.
Many years ago we purchased the IKEA KURA bunk bed for my son's room.
I love the fact that there is a low bed on the bottom, perfect for the transition from cot to toddler. I love that it is reversible so that you can have a cool single bed with house-type structure for canopies and hanging things; or sleep an older child on the top with a nook below for storage, study or den.
At $299 it is also a great budget option, but I was never very happy with the bright blue panels (now sold in white) and was keen to update it with a more natural, Scandi look.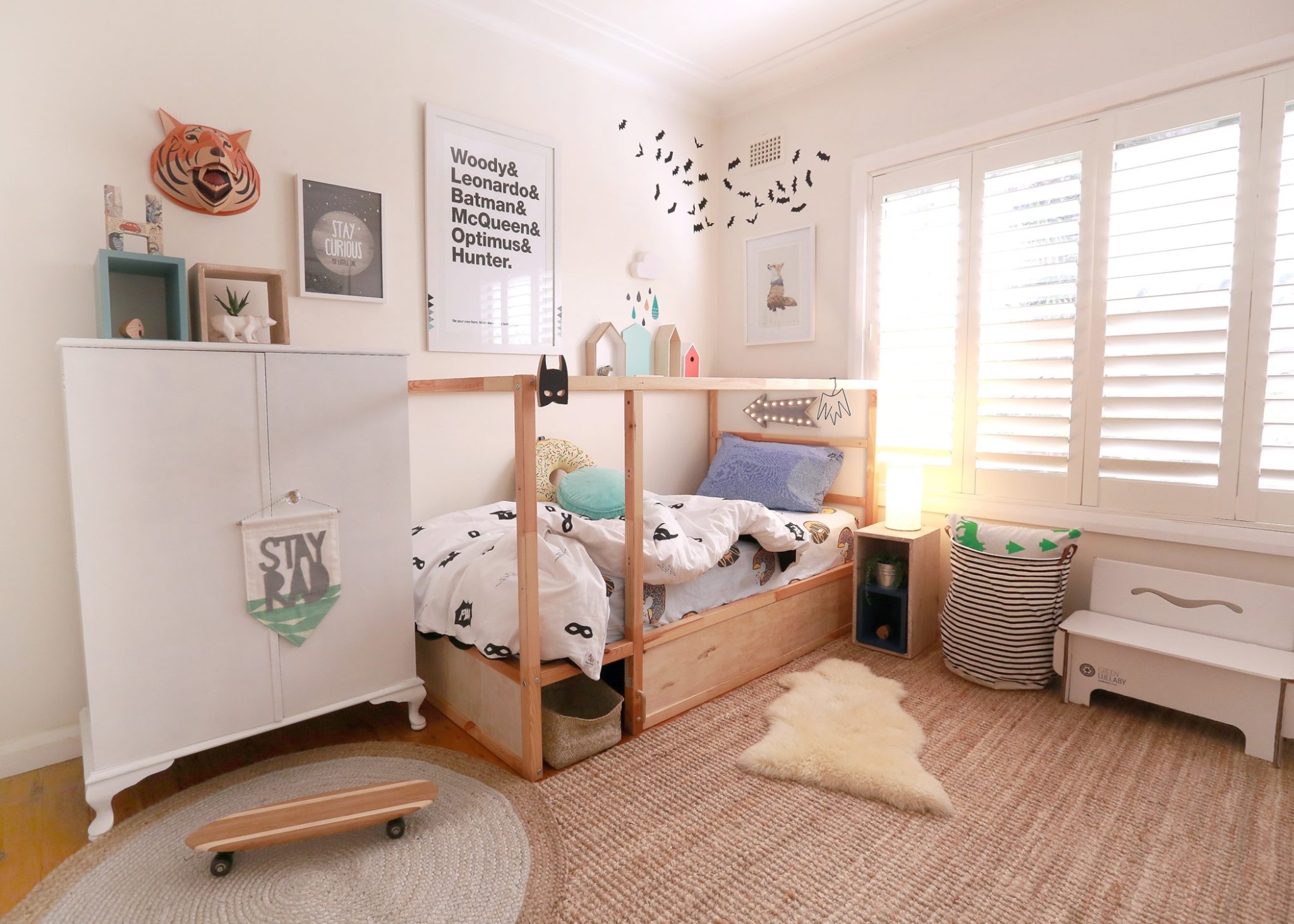 IKEA KURA bed with plywood panels
Get this look...
The easiest IKEA KURA hack.
No DIY experience necessary!
I measured the size of the panels and headed off to Bunnings (or try any good hardware store) and found some plywood (approx 5mm thick)
They don't usually cut small sizes but I must have looked a bit lost / daunted and someone took pity on me. Good old Bunnings!
Approximate dimensions:
Please double check these on your bed, to be certain.
Minimum 5 x panels; Maximum 7 x panels depending on how you display the bed.
Panel 1 (shorter side, with ladder as in my images) 1500 x 235 mm
Panel 2 (longer side, not shown in my images and only required if visible) 1900 x 235 mm
End panels (x4 if visible from only one end as in my images; x5 if both ends visible or you intend to swap it around) 915 x 235 mm
What's Next...
Simply screw the ply onto the panels and that's it! I used Phillips head countersunk screws that are 15mm long so they don't go through to the other side and sit flush with the ply. As requested I have added an image below to show what the screws look like once in.
Completely transformed it is such a simple, cost-effective project to get a Scandi look for your kids room.
Do share photos if you try this, I would love to see the look you create!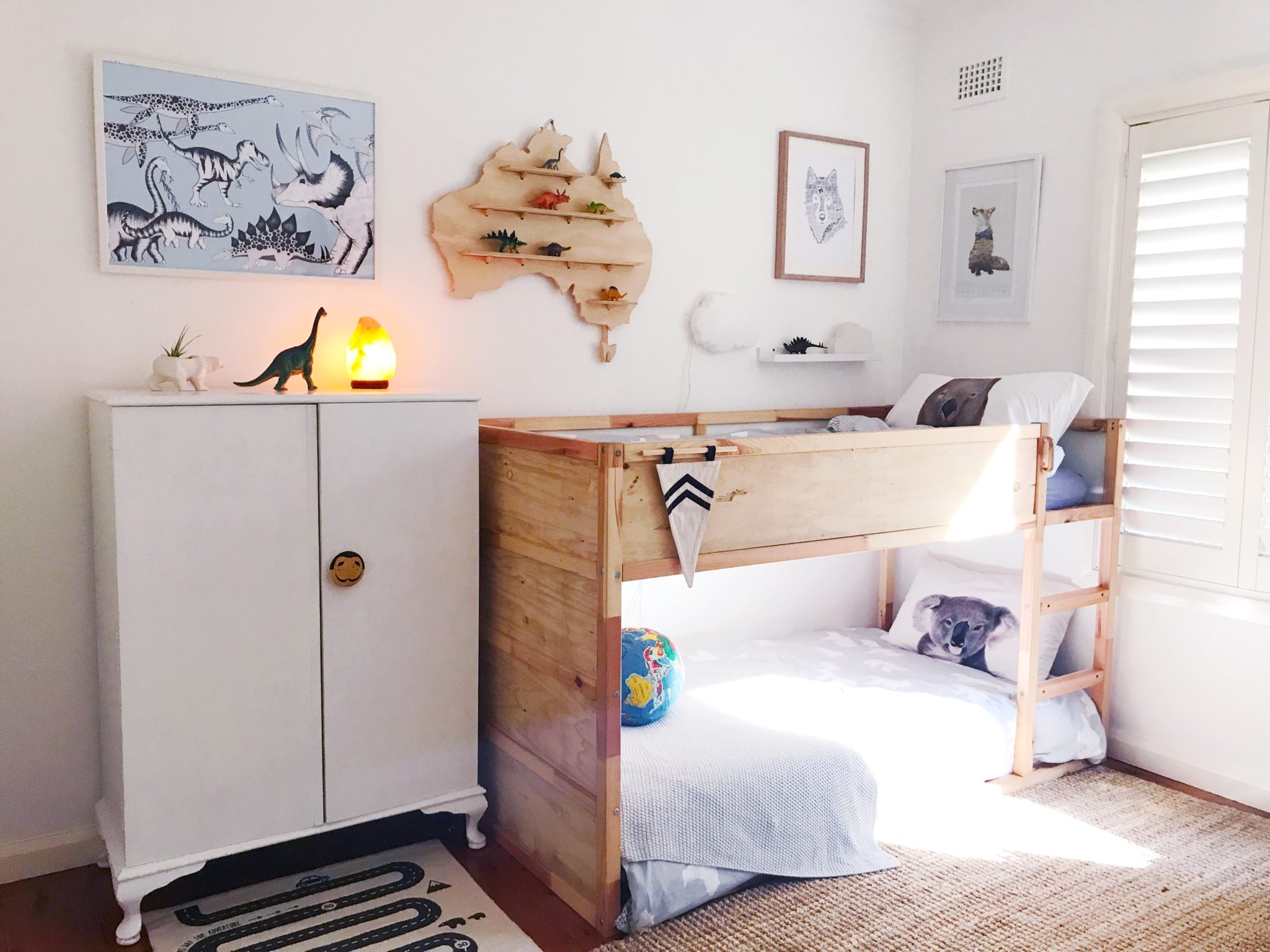 Products in main IKEA KURA hack image above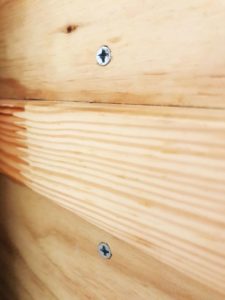 How screws sit flush on the plywood