About TUBU Kids
TUBU Kids is a blog all about the magic of children's spaces, products and things that make parenting easier!
We feature kids bedrooms, nurseries, playrooms and products to fill your child with delight whilst showcasing ones that are functional and enjoyable for you as well.
I favour "shopping small", supporting the makers and creators, and find unique items that make your kid's space their own.
You can also shop with TUBU Kids for our upcycled vintage furniture such as wardrobes, old school chairs or a beautiful doll house. We can source and revamp any children's furniture that you desire!
The TUBU Story
TUBU Kids emerged from TUBU (For The Love Of Small Business), launched in 2010. The name was inspired by the tribe of women in Africa who use exceptional navigational skills to find a well in the middle of the desert. I find your 'well' of kids inspiration! And they are our tribe.
Styling for businesses, product launches and photoshoots through TUBU, as well as bringing up three children as a working Mum has lead naturally to this. My fourth baby!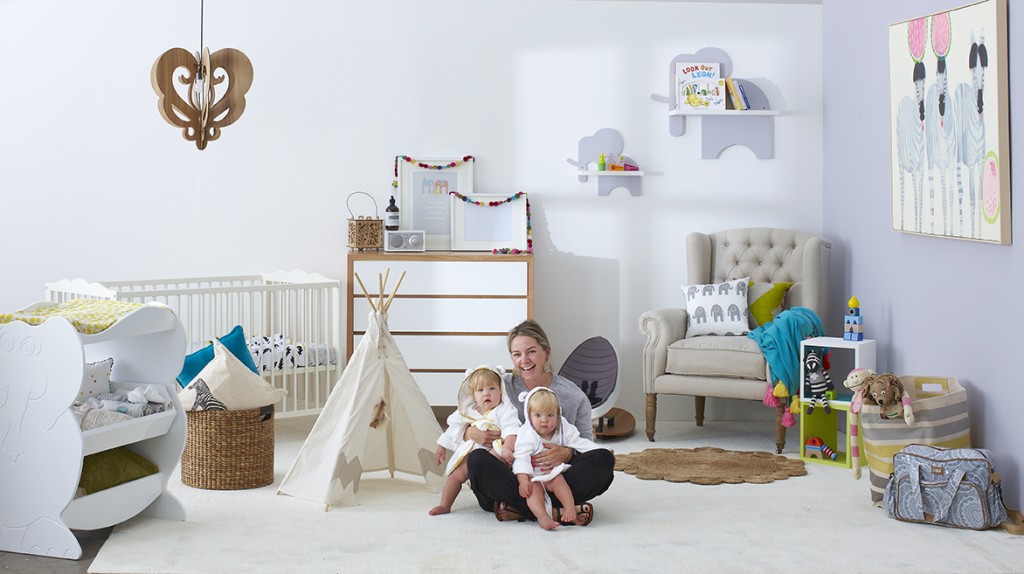 About Me
I have three small people... Hunter (8), Anika and Morgan (5, although about 1 in this photo) and live in Sydney's Sutherland Shire.
I start the day with coffee, always forget to drink water, and have a tendency to pick up toys during the day a little too often. Therefore I am bonkers about great storage solutions so that my home doesn't look like a childcare centre.
I'm passionate about small business and the incredible set of Mums who juggle raising kids whilst nurturing a mini empire. I make it a focus to support those businesses yet mix it up with a bit of revamped furniture too.
This site aims to give you inspiration for our little ones through blog posts, a gallery of images and a shop dedicated to pieces that are of high quality and beautifully crafted whilst being eco conscious. Mostly we aim to be practical and not budget-breaking!
I hope you enjoy the TUBU Kids site.
Catherine x