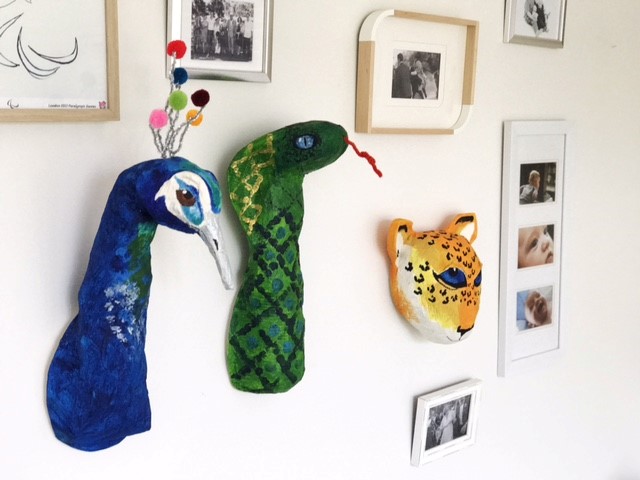 Peacock, cobra and leopard animal heads
Animal heads have been popular in kids rooms for a while and I've used some beautiful ones in design installations.
I had my eye on some for my kids rooms but decided to have a go at making my own out of paper mache.
And you know what... they were MUCH easier than I expected and the children joined in as well. I've now made a few and even when the kids can't do the trickier bits, I notice their behaviour changes when I'm crafting and before I know it they have put the iPads and Beyblades down and are making things next to me. Win!
Here are the core 'ingredients'...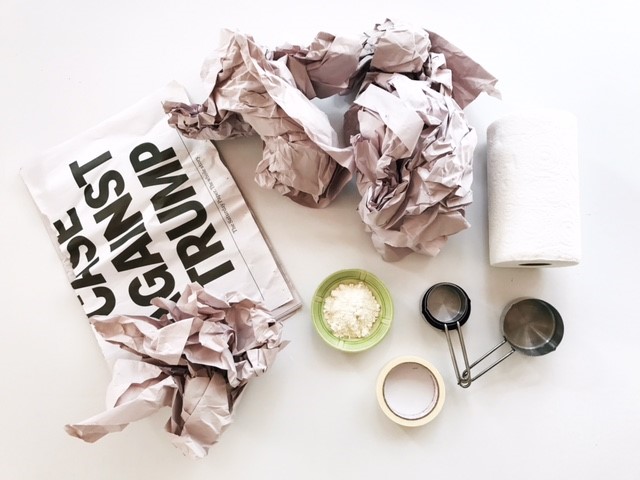 Paper mache ingredients
Shopping list
Newspaper
Masking tape
Plain flour
Cardboard (thicker for the backing circle; cereal boxes for ears)
Kitchen paper towel
Paint (kids craft paint, or for a beautiful finish Fusion Mineral Paint)
Triangle wall hooks (from local hardware store)
What tools you'll need
Scissors
Little saucepan
Measuring cups
Paint brushes
Small Philips head screwdriver
How to make the animal heads in 10 easy steps...
ONE: Start by making the shape of the heads out of balls of newspaper.
TWO: Stick these together with masking tape.
THREE: Cut out a backing circle out of thicker card, and if your animal has ears, beak etc. then make those out of cereal boxes.
FOUR: Tape the ears, beak etc. to the main shape (TIP - add some newspaper to the backs of ears as well to pad them out)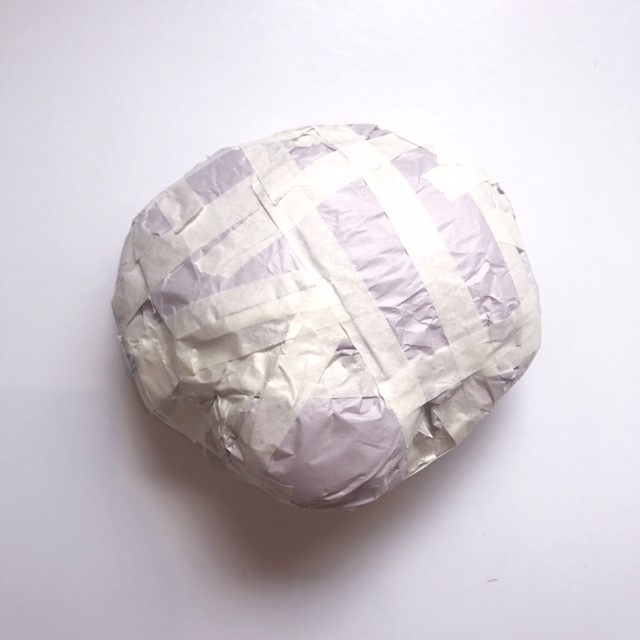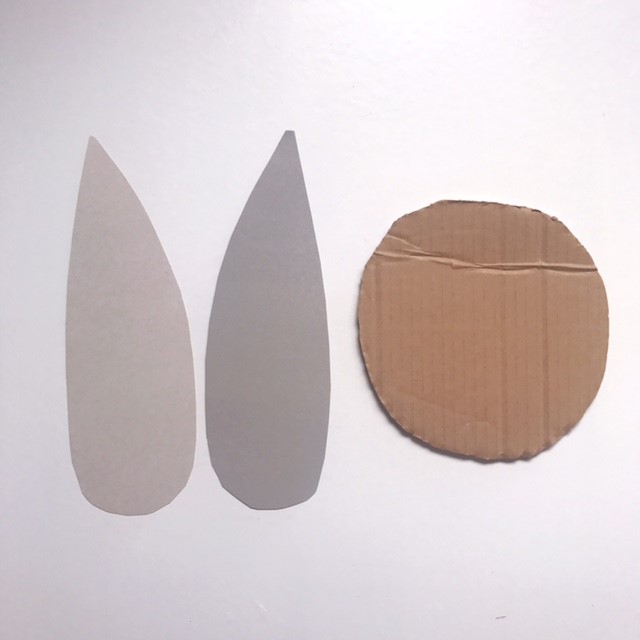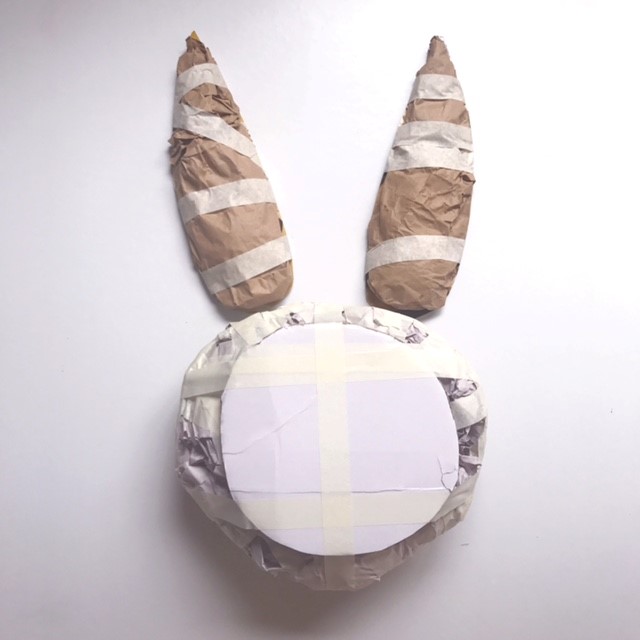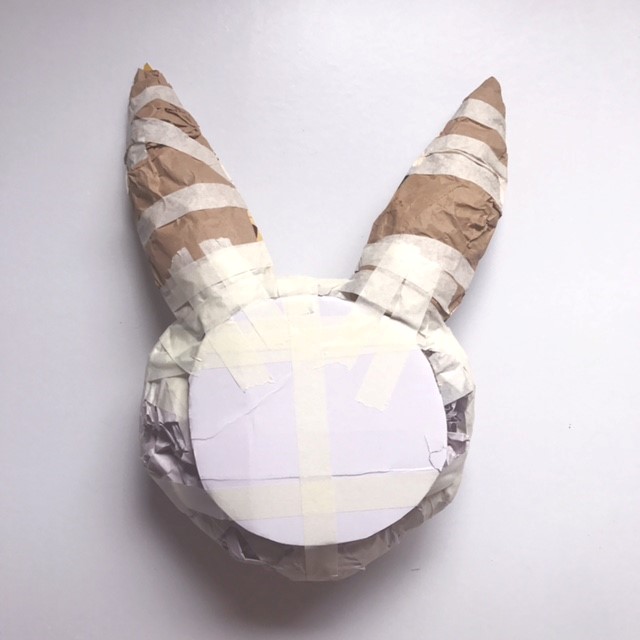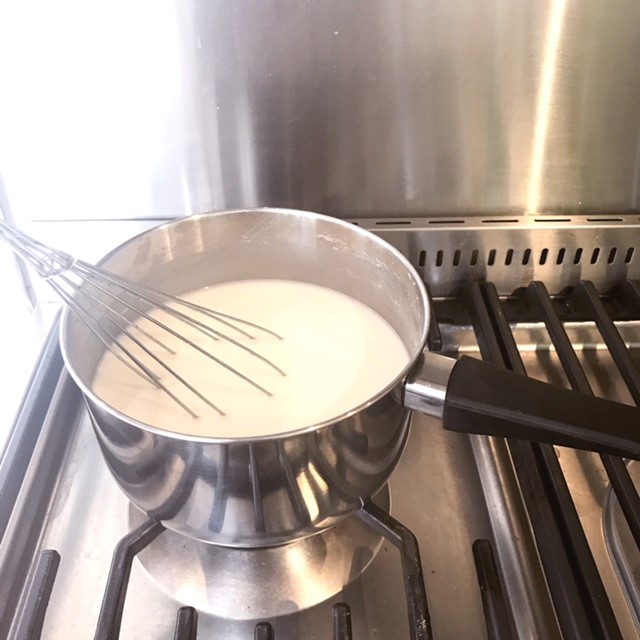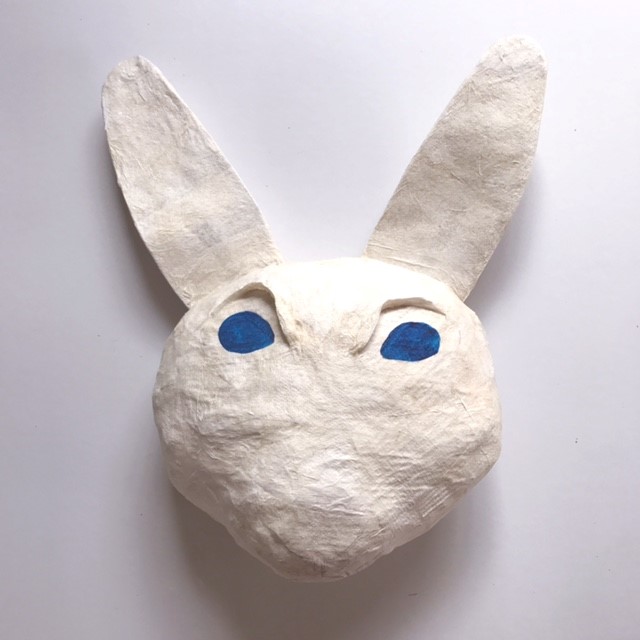 FIVE: Make the glue... 
1 cup of plain flour
4 cups of water
Even if you sieve the flour and stir very carefully, it nearly always goes lumpy anyway (but don't worry about it)
Stir while bringing it to the boil
Leave to stand for about 10 mins
SIX: Apply glue to strips of paper towel (I mostly tore them in halves) Most often I did this by hand and it's the part the kids enjoyed! And cover the head (back and front)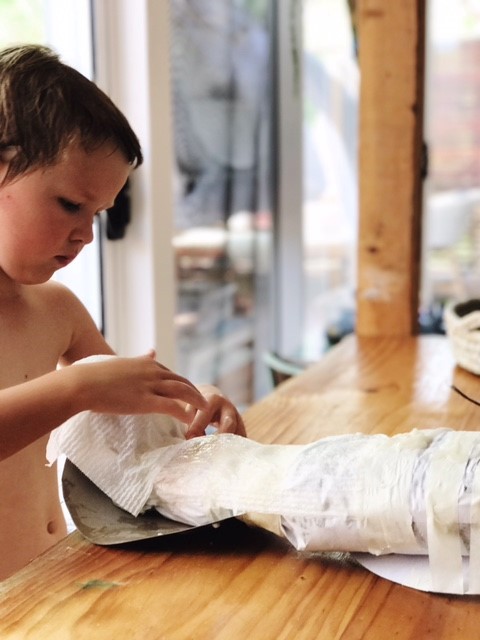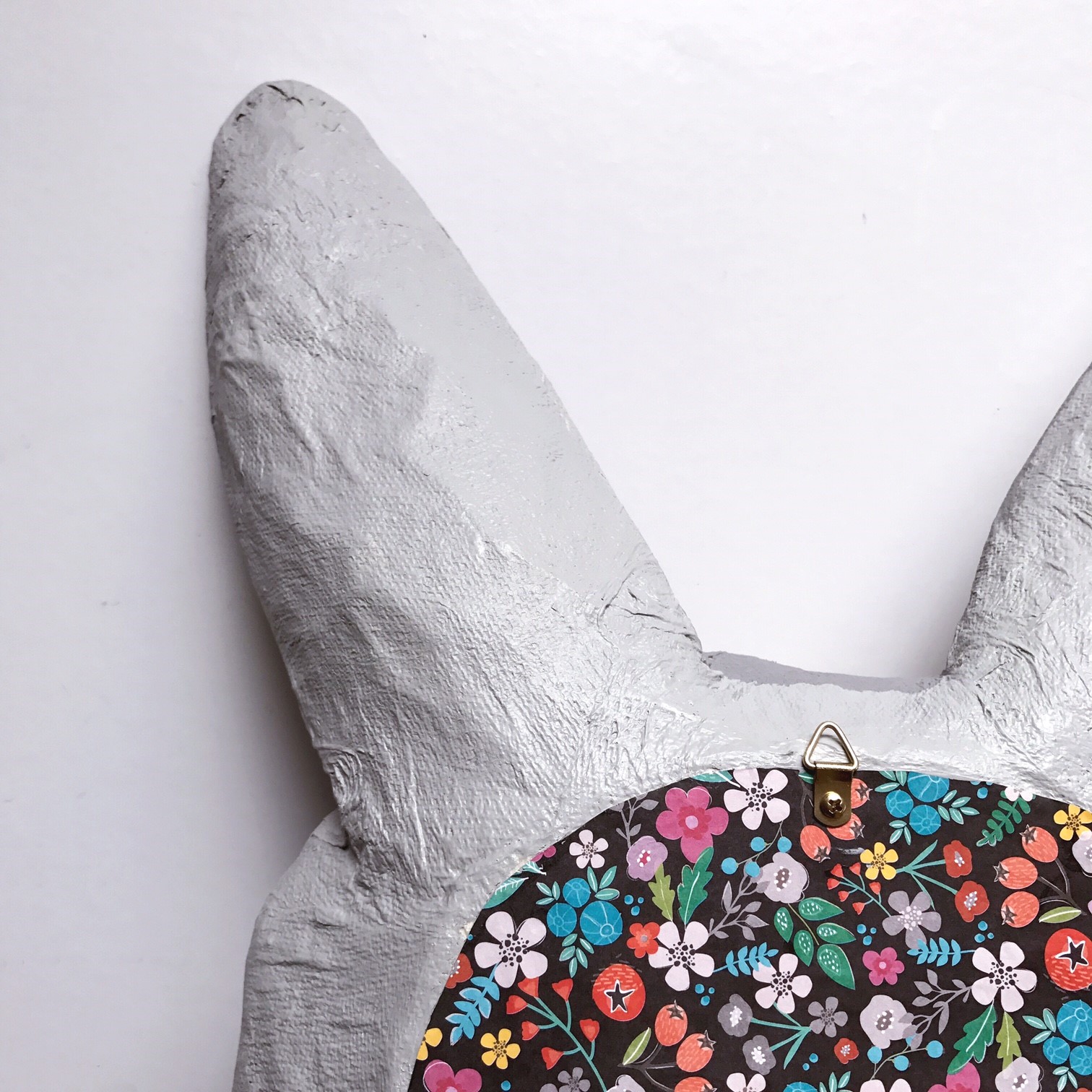 SEVEN: It's the bone structure / eyebrows etc. that really give these animal heads definition and make them quirky. Simply tear small pieces of paper towel and glue them on.
EIGHT: Let the animal head dry. In the Australian summer sun this only takes 24 hours but in cooler / wetter conditions probably 48 hours.
NINE: Painting time!
TEN: Attach the triangle wall hook to the back using a screwdriver. And now it's ready to be displayed!
My top tips...
Google head shapes, eye shapes, colours etc. early on. I usually can't wait to get stuck into it and then need to correct mistakes (like the totally wrong eye shape on a snake)
But don't worry about it being perfect. The more free rein you give it, the quirkier and more whimsical they are!
All my ears look like a desert fox and have needed late night surgery. If you need to make changes like this, simply cut the ears and rather than make a whole new batch of glue, just use some kids craft glue and 'bandage' with more kitchen towel.
You don't need the best tools - my favourite paint brush is an old kids brush which is very soft and feathered and gives a really good textured look.
I've started to add things to the animal heads like gold henna tattoo shapes, flowers and have covered the backing circle in beautiful wrapping paper, all adding to the charm of the piece.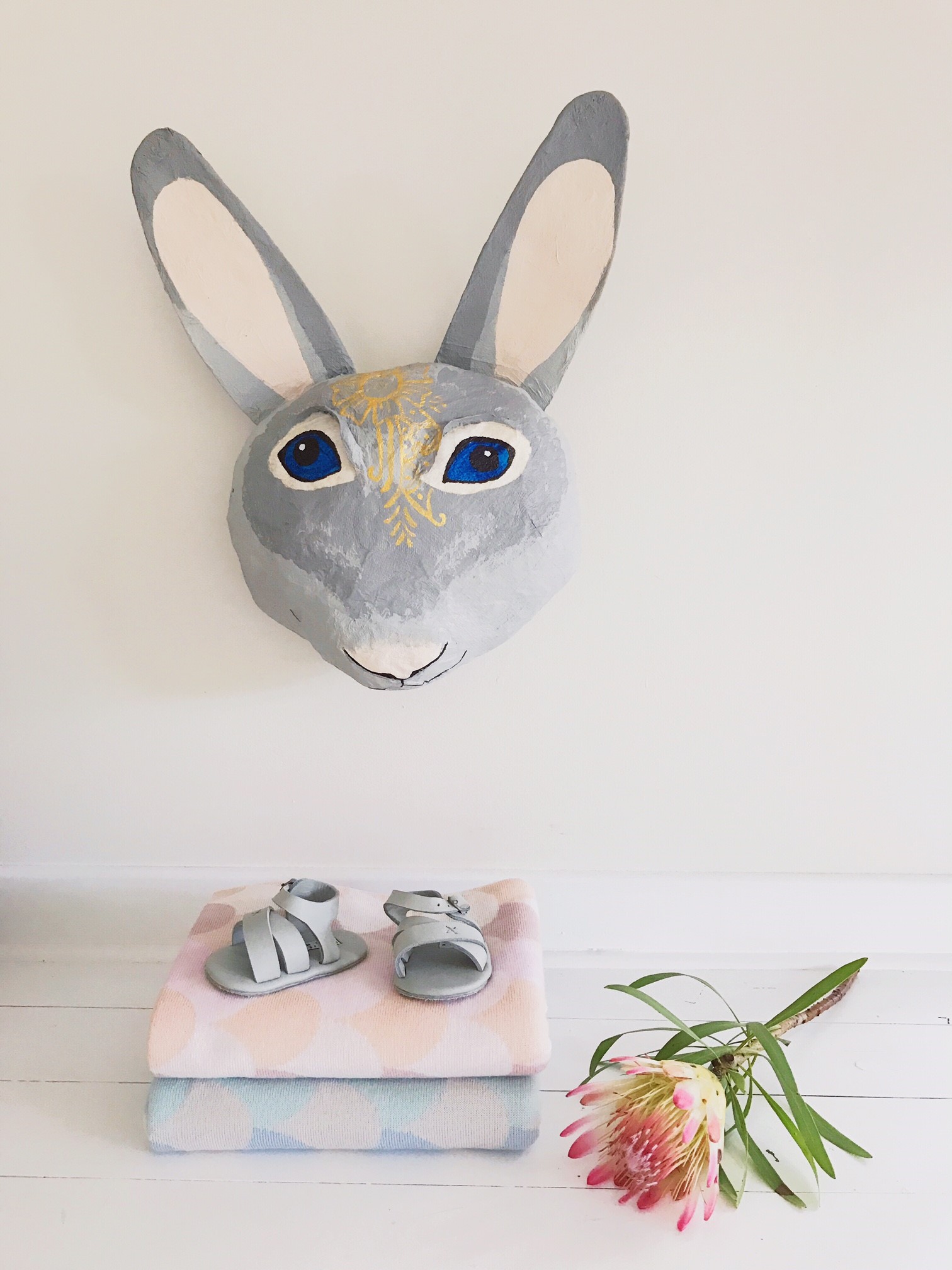 Beautiful baby blankets above from Uimi and little leather shoes from Love By Five
Paint colours for Heidi the Flower Hare are Fusion Mineral Paints: Little Lamb, Putty and Little Piggy. For stockists in Australia and New Zealand please visit Refinished.
I hope you've found this blog post helpful - do let me know.
And I'd love to see your creations so please share!
You can find more of my work over on Instagram @tubucollective