There is something thrilling about watching your kids play with beautiful toys that evoke a sense of fascination and wonder, and endless hours of imaginative play.
Meet Elke Egener, founder of Calamity Bolt whose handmade, hand sewn hobby horses do just this. And when they are not being played with, they look stunning as part of the room decor.
Where are you from?
I was born in Newcastle and spent my childhood years living in the Hunter Region of NSW but we moved around a bit so a lot of places feel like home!
Tell us something about you…
I'm a chocolate-loving cat-adoring homebody Virgo. That's me in a nutshell! And I'm wife to Pete and a mum to two beautiful children, my son Jed (10) and my daughter Jaya (11).
What do you love about where you live and work?
We live in Guyra, a small town on the New England Highway just a short drive north of Armidale. It's highland country, with bitter winters, famous for its lamb and potatoes!
The four distinct seasons are a real drawcard and when it snows, people come from miles to see it! Autumn is probably my favourite time of year here, with glorious colour everywhere. The New England has some spectacular National Parks and great camp spots. We love it here.
How did the idea for your business come about?
In the wonderful chaotic haze of having a couple of toddlers and the desire to create something special, initially for them, with heart and hand.
What's the best part of being your own boss?
There's a sense of freedom in forging your own path and following the 'crumbs of curiosity'. I love learning new skills that I can apply creatively in my business. Except for some wood-working help and photography tips from my ever-supportive husband, I am a one-person show.
I design, make and photograph the products, pack and post the orders, wrangle with... I mean update social media, write the newsletters and best of all, I'm in direct communication with my loyal and lovely customers. I'm pretty lucky!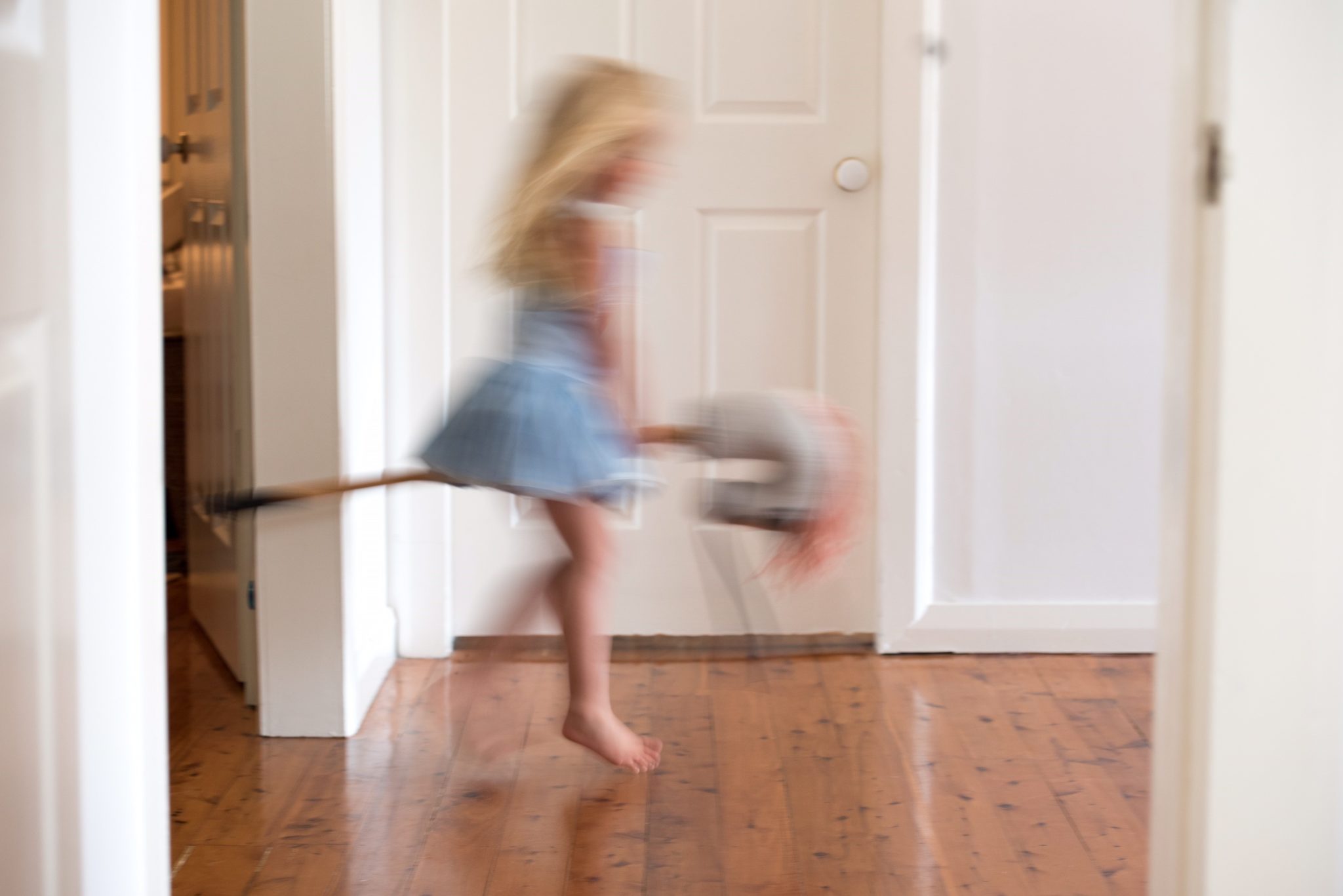 What were some of your biggest challenges in starting your business?
Space. Most definitely space. We lived in a tiny cottage at the time, with barely enough room for our growing family let alone my growing collection of fabric and notions! We made it work somehow but I love having a dedicated work-space now. It really makes all the difference!
Who taught you to sew?
My mum and a lot of trial and error! I've been mesmerised by making since my earliest years. I started off making dolls and dolls clothes for myself and my younger sister. Despite having no creative urges of her own, mum was always a saint about our crafty mess!
I've also been known to frequent YouTube sewing tutorials on more than one occasion for some tips and techniques. And I have lots of sewing books.
Your products are heirlooms; they are so beautiful. What is your most treasured possession?
Firstly, thank you. That means a lot. I really value handmade and its sense of connection so I'm humbled you recognise that in my work. You know, I'm not so sure I have a most treasured possession but rather a collection of meaningful bibs and bobs, precious because of the memories and connections they represent.
Topping the list would be folders of my children's artworks, mosaics by my sister and some of my own childhood sewing endeavours. I also treasure linen passed down generations and my grandma's pumpkin scone recipe penned by her, a favourite with us all!
Where do you find inspiration?
So many places but mostly outdoors. Nobody does design and colour palettes better than Mother Nature! A brisk walk with our dog gets my creative juices flowing, whether it's in the forest (especially in the forest) or simply around the block.
How do you relax?
Good question. I'm fairly task-oriented so carving out time to relax doesn't come naturally. Ironically, I find certain aspects of my work relaxing, particularly embroidering. Other than that, it's solitude, a cup of chai tea and pondering in the sunshine that recharges my batteries.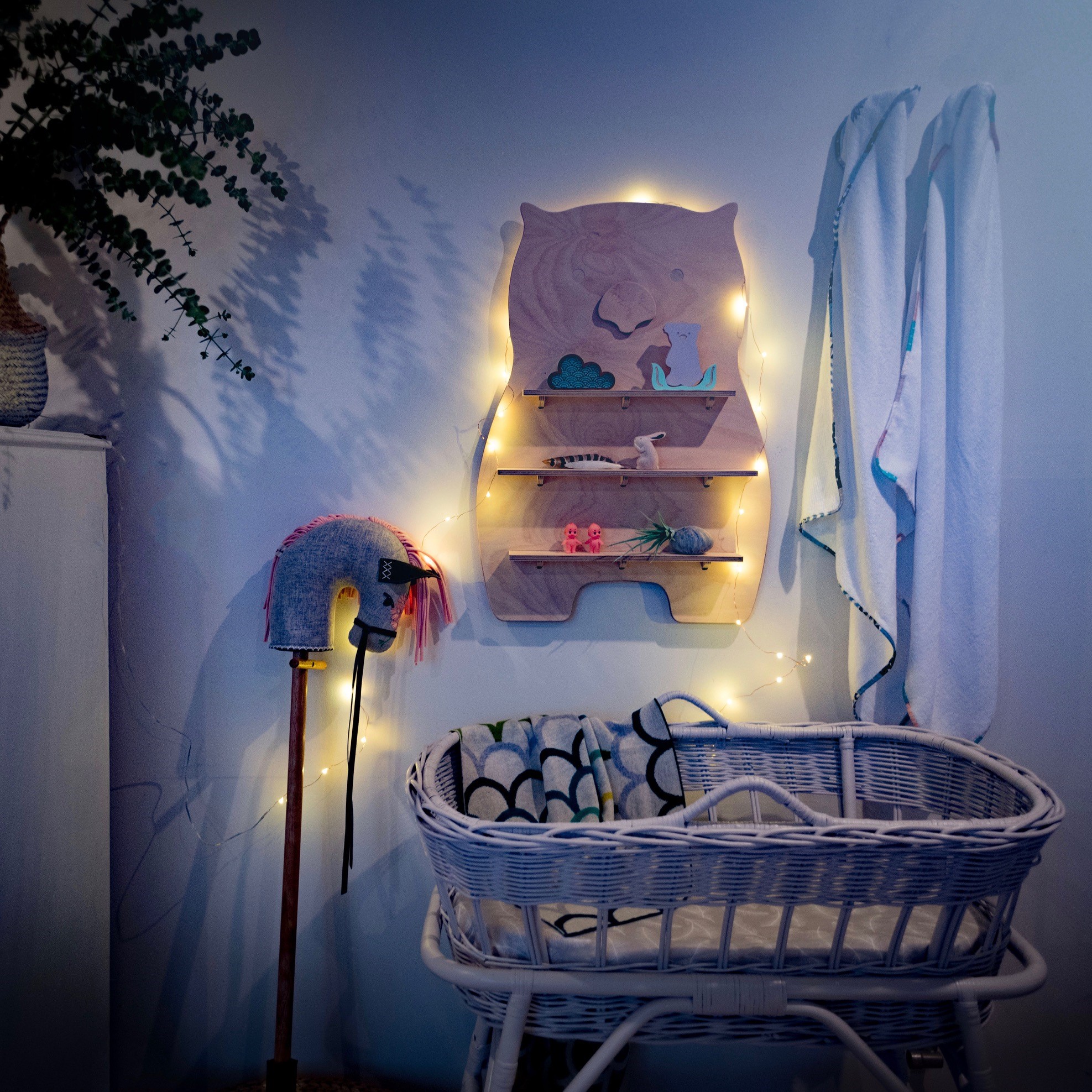 Which small businesses do you love and are inspired by?
I adore Willowyn. Margeaux creates the most amazing fibre art animals, birds and dolls. It's clear she has magic in her fingers and a beautiful soul.
I've also recently discovered Amelia Hambrook on Instagram, a children's commercial photographer from the UK living in the US. Her images are the epitome of an idyllic childhood. They're breathtaking and her children are adorable!
What's the best part about the next thing you're doing?
My business has ebbed and flowed over the years, with a fairly lengthy break in 2015-2016 while I tended to other projects, including home-schooling my son.
It's so much fun to be back in the saddle, excuse the pun, feeling proud of my latest design iteration and excited to expand Calamity Bolt's range of made-to-order horses.
What's not to love about making toys and bringing joy to children? It's a pretty good gig.
---
With thanks to Elke for this wonderful insight into her life and business.
See her beautiful collection at www.calamitybolt.com.au as well as Instagram
Images by David James McGowan and Calamity Bolt.