I've been eyeing up some porcelain drawer handles for a while but just couldn't quite bring myself to spend the money... So I found a way to get the look I wanted which was more budget-friendly!
Here's what to do...
1. Choose a selection of paint colours
I'm not usually a fan of painting. I hate the prep and am impatient to see the end result.
But Fusion Mineral Paints changed that for me! I've tested A LOT of paints and these simply:
Are the easiest to apply (no undercoat necessary, self-leveling)
Have a stunning colour range (I'm using the new Tones for Tots collection here)
Are safe for our little ones (zero VOC - no nasty chemicals)
Head to Refinished if you're in Australia/New Zealand to find stockists near you.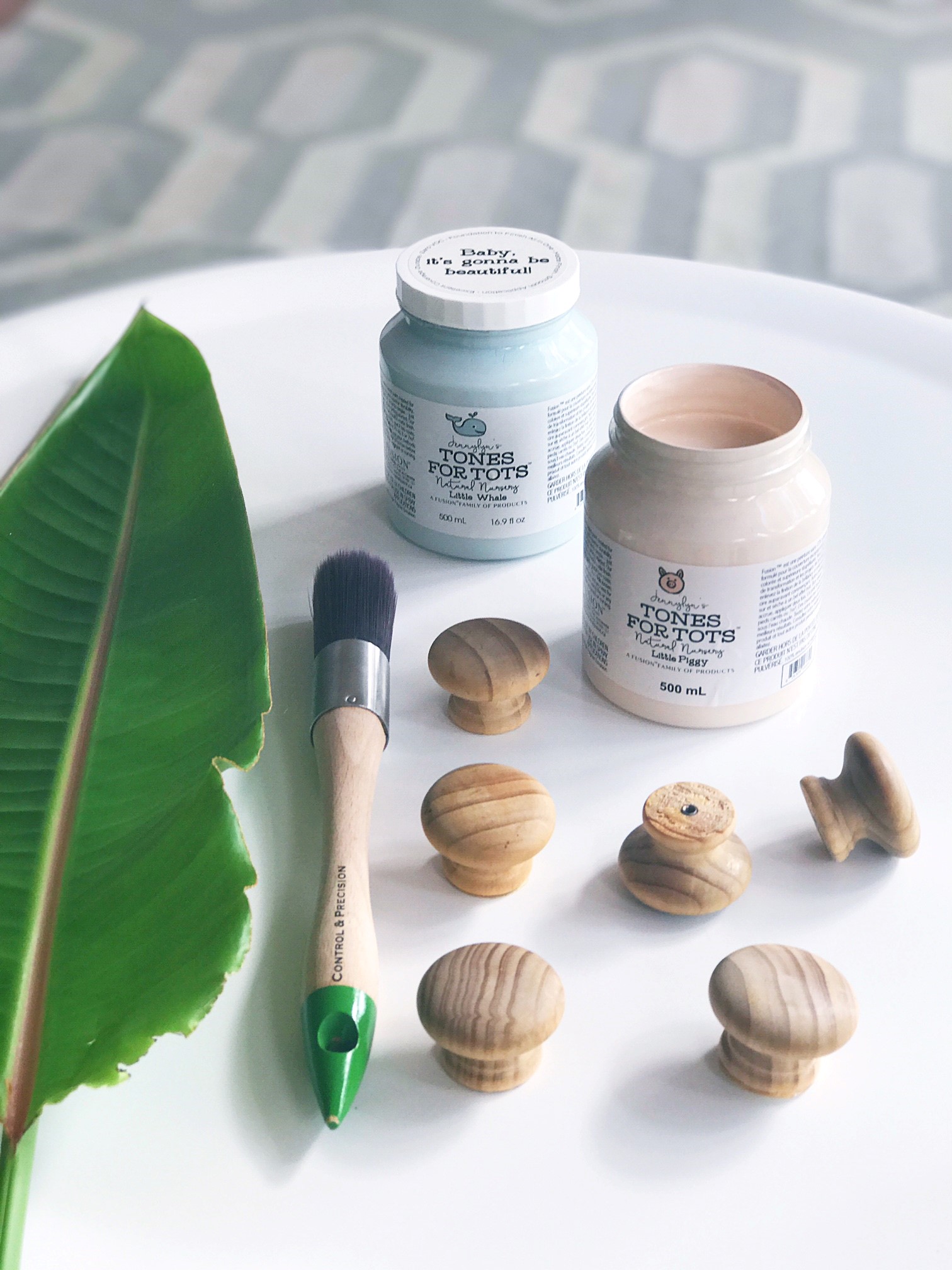 Fusion Mineral Paint: Little Piggy & Little Whale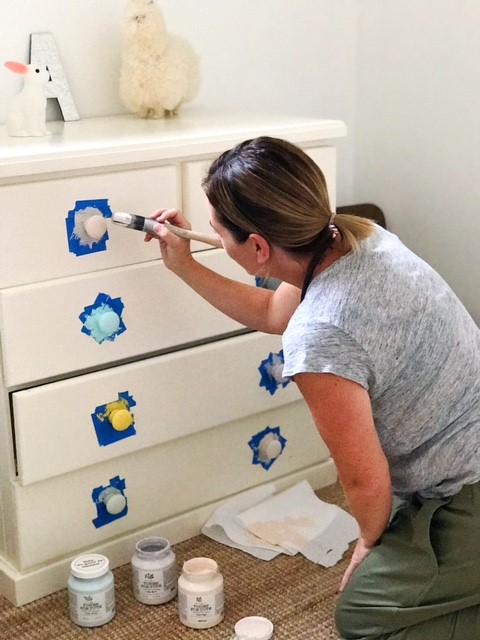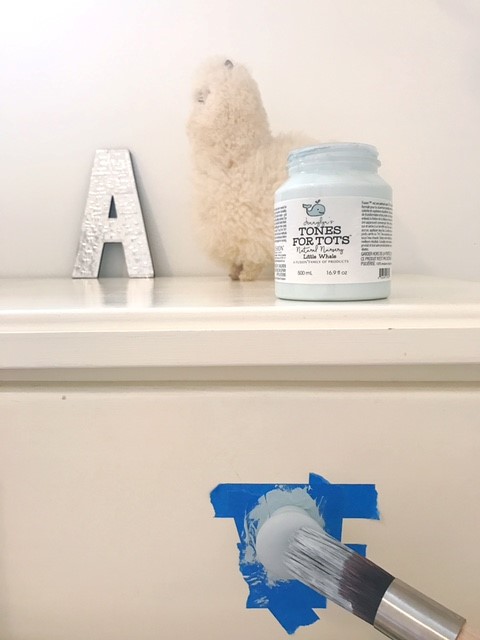 2. Pop some masking tape around the drawer knobs
I did try taking them off but it was much easier to paint them in situ.
3. Paint using a variety of colours. And voila!
A quick and simple makeover that has made a huge difference to the look and style of her bedroom, and the Fusion Tones For Tots colours couldn't have been more perfect.
I'd love to hear if you try this project, so please share some pics of yours!
Cx
---
Imagery and words, Catherine McGowan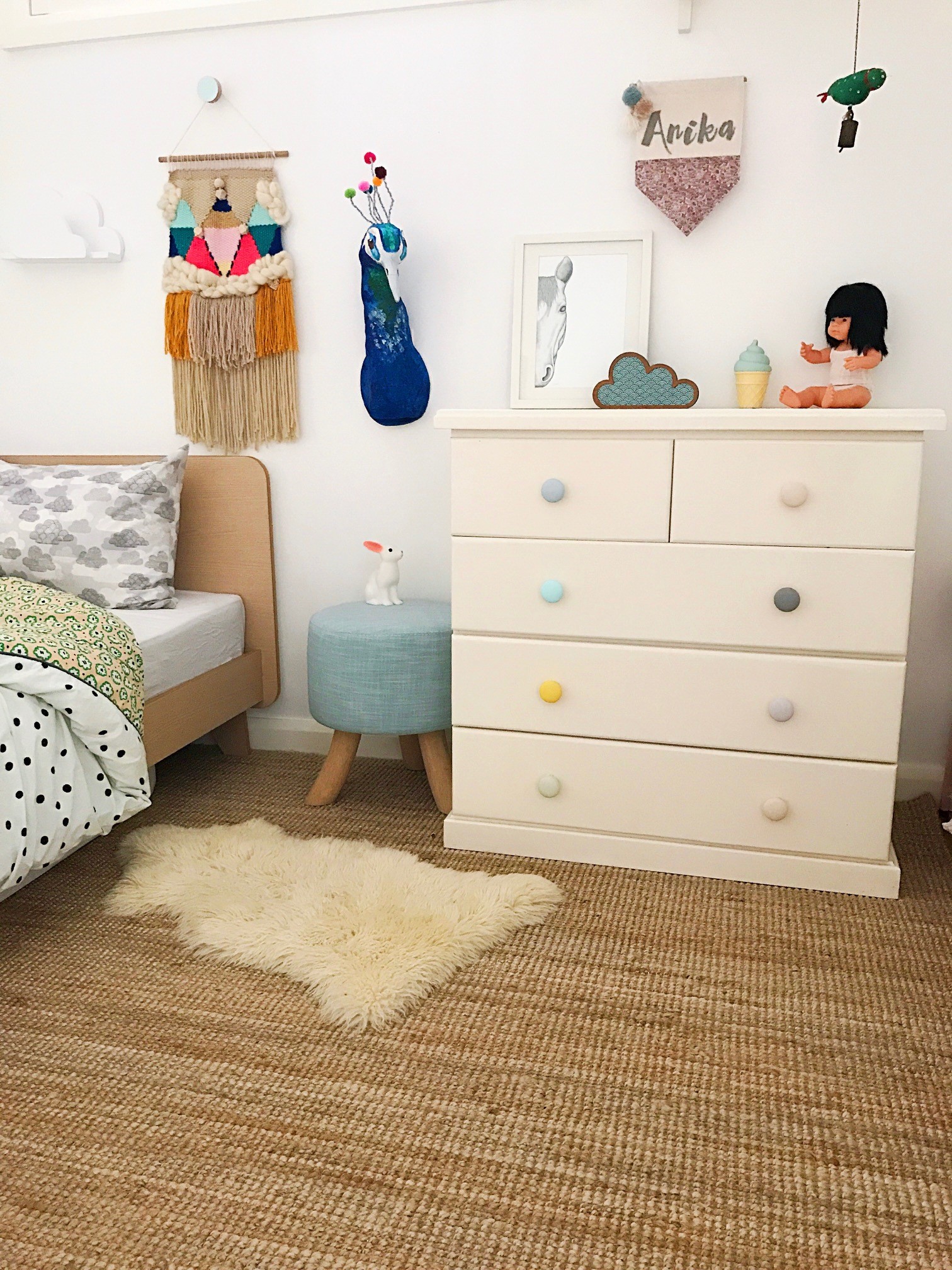 Please follow and like us: