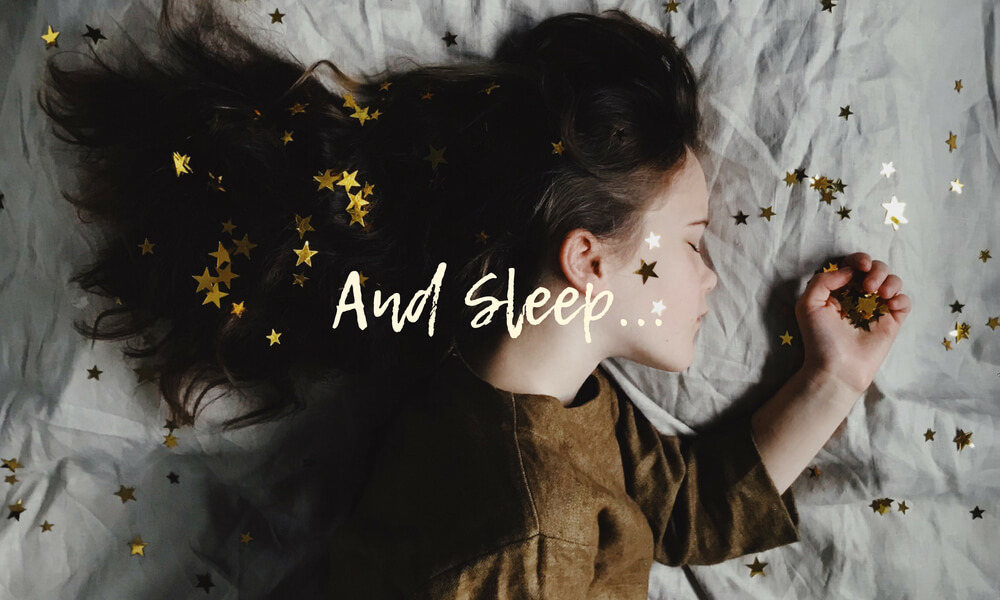 Ahhh sleep. Elusive sleep. Finding a decent bedtime routine for our children has been the latest issue. They all go a little bit wild; or need water; and want a wee; they're huuuuuuungry… The usual drill.
I've tried the bedtime routine by the book… bath, teeth, reading. Then I started the routine earlier. After that I moved Hunter (age 8) downstairs to the spare room; then put the twins (age 5) together; then everyone separate again. Nothing was working. They muck around and it's exhausting, isn't it!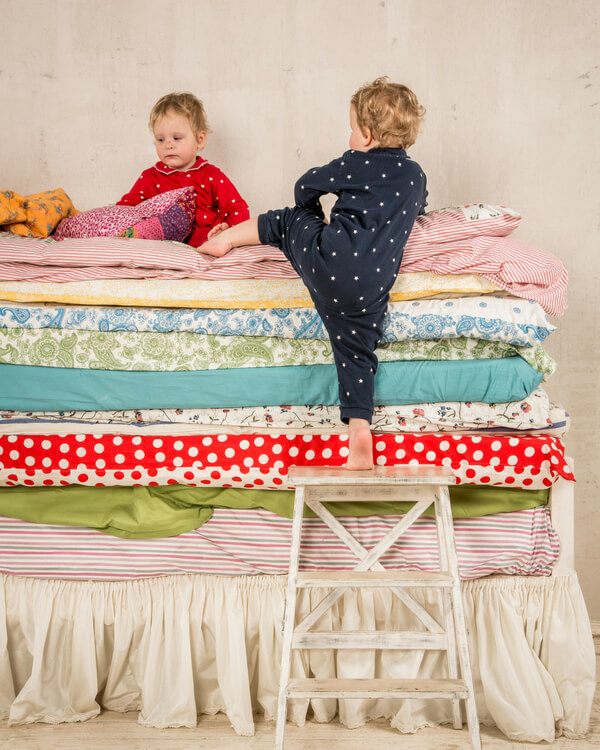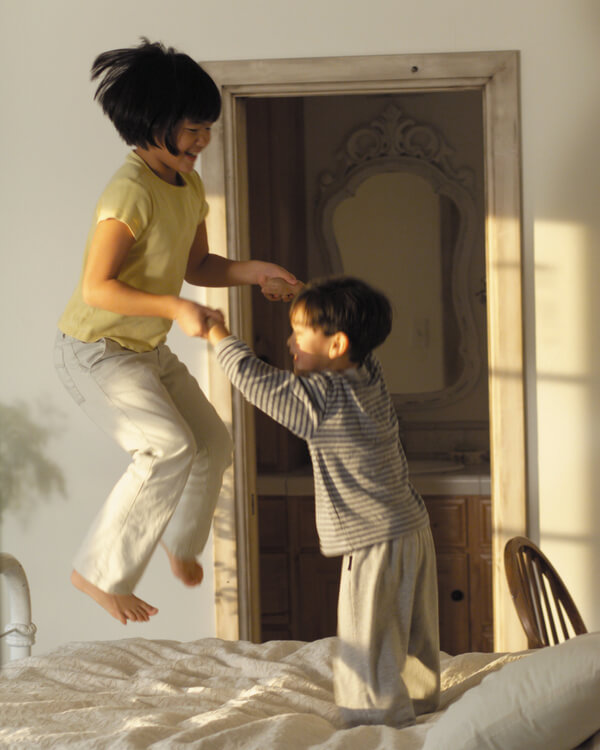 Bedtime Routine Revisited
I'm very conscious of trying to keep things calm, of slower living. But when your partner gets home late and you run your own business, often having to work again when the children go to sleep, there comes a desperation really for a bedtime routine that actually works.
No wonder Adam Mansbach wrote the book "Go The F*&k To Sleep."
Sleep On It
I was trying the Calm app in a bid to slow my own brain down before bed and noticed children's bedtime stories on there. I understand the importance of reading to them from a book but one night I just thought, I am knackered and over it, let's just see what this is like.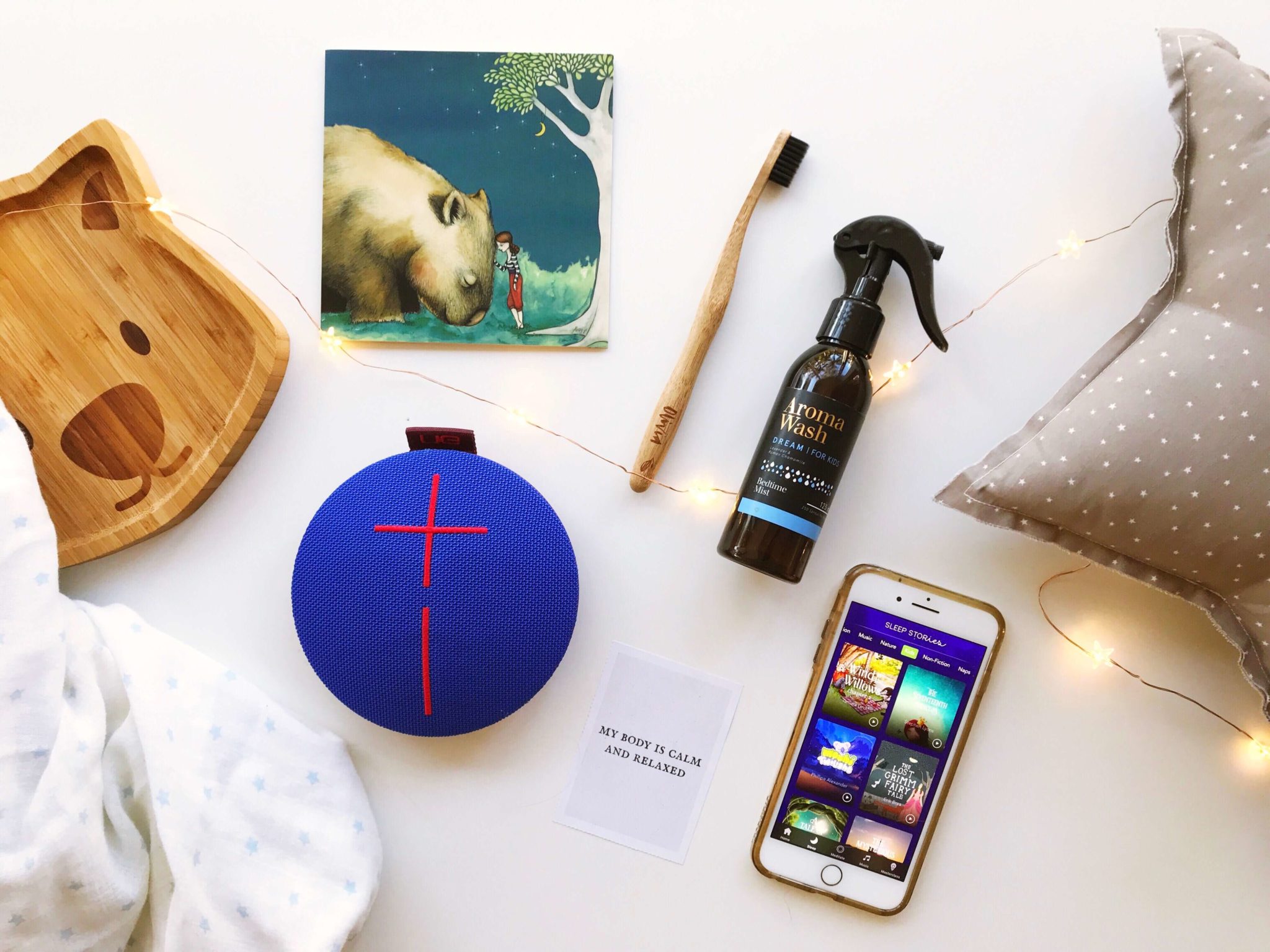 The Essentials
We have two UE Roll Bluetooth speakers from Harvey Norman which have been brilliant for outdoor BBQ's, camping and car trips when our CD broke. I connected them up through the phone app using the Double Up function, meaning one soundtrack comes out of both speakers.
One is in Anika's room; the other with the boys.
Then I turned to Sleep Stories on the Calm app and chose 'The Secret Lagoon' read by Tamara Levitt, a meditative bedtime tale.
"Snuggle up in bed… Get nice and comfortable… and when you're ready, close your eyes." Tamara's tones are sleepy, relaxing and make you take a deep breath.
The children were quiet instantly...
And Relax...
Her calm voice had us all entranced and long before the 15 minutes were up I was well and truly nodding off and they were certainly calm and quiet.
It was incredible. It really was. I wanted to tell everyone about it straight away but thought it was a one-off miracle. So, I played one the next night, 'A Calm Christmas' read by Stephen Lyons, and this had the same exceptional outcome.
What Worked For Us
What I found was that playing the sleep stories for a week completely broke the bad bedtime routine habits and established a calm time which I was unable to gain through anything else (even books.)
That could partly be because while I used to have lovely book time with one child, trying to get 3 to listen calmly to the same book has not worked for us at all. I've found the best option is to read with them individually at different times and keep the Calm app for bedtime.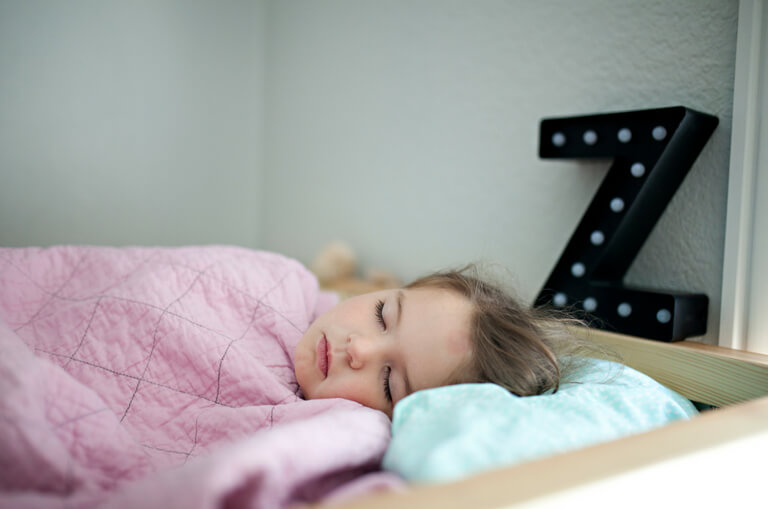 I still feel so utterly relieved to have broken the cycle!
We have listened to nearly all of them now. There are a couple of voices which we're not big fans of, but most of them are fantastic.
Our Favourite Sleep Stories:
A Calm Christmas read by Stephen Lyons. Hands down the winning story. What a gorgeous gravelly Welsh voice! "I like the Christmas one because it helps me get to sleep well. The story was kind of boring but I liked the voice and it helped me get to sleep." (Hunter, age 8)
The Secret Lagoon read by Tamara Levitt.
The Seventeenth Princess read by Stephen Lyons.
Stephen Fry's Lullabies read by Stephen Fry.
The Velveteen Rabbit read by Anna Acton.
The Dragon Tamers read by Aurora De Blas.
Moshi Twilight (sleepy paws, a very tired koala) read by Phillipa Alexander.
Different things work for different families and different kids but if you're struggling with a bedtime routine or want to help anxious kids drift off on a floaty dream cloud, then give this app a go.
It will be great for you too!
Zzzzzzzzzzzzzz.