A salt lamp may conjure up images of 1980's décor, but have you noticed how often they are appearing in home interiors again?
My feeling on this is that with so much plastic around, people are reaching for natural products instead and want something more earthy and textural in their space.
I've been so inspired by images seen on Instagram and have found salt lamps so effective in my own home. We have them in our kids' rooms as well as in my home office and they are such a beautiful addition.
Salt Lamps
Children are so often told not to do things that when the retailer said they could lick them, they couldn't have been more delighted!
The salt is a natural product and absolutely safe. In fact, they are full of trace minerals which are great for our body and are antibacterial too. Not that I encourage them to lick them all the time!
As well as looking great, it is claimed that there are many health benefits to having salt lamps in your home, from aiding with respiratory problems to helping reduce anxiety.
What I can absolutely vouch for is that they emit such a pretty glow, they certainly make you feel calm. When I was photographing a row of eight different sizes for a client my Mum happened to be here. She sat in front of them for ages, as though in some kind of trance! I routinely have them on simply because they make me feel good, just as a candle does.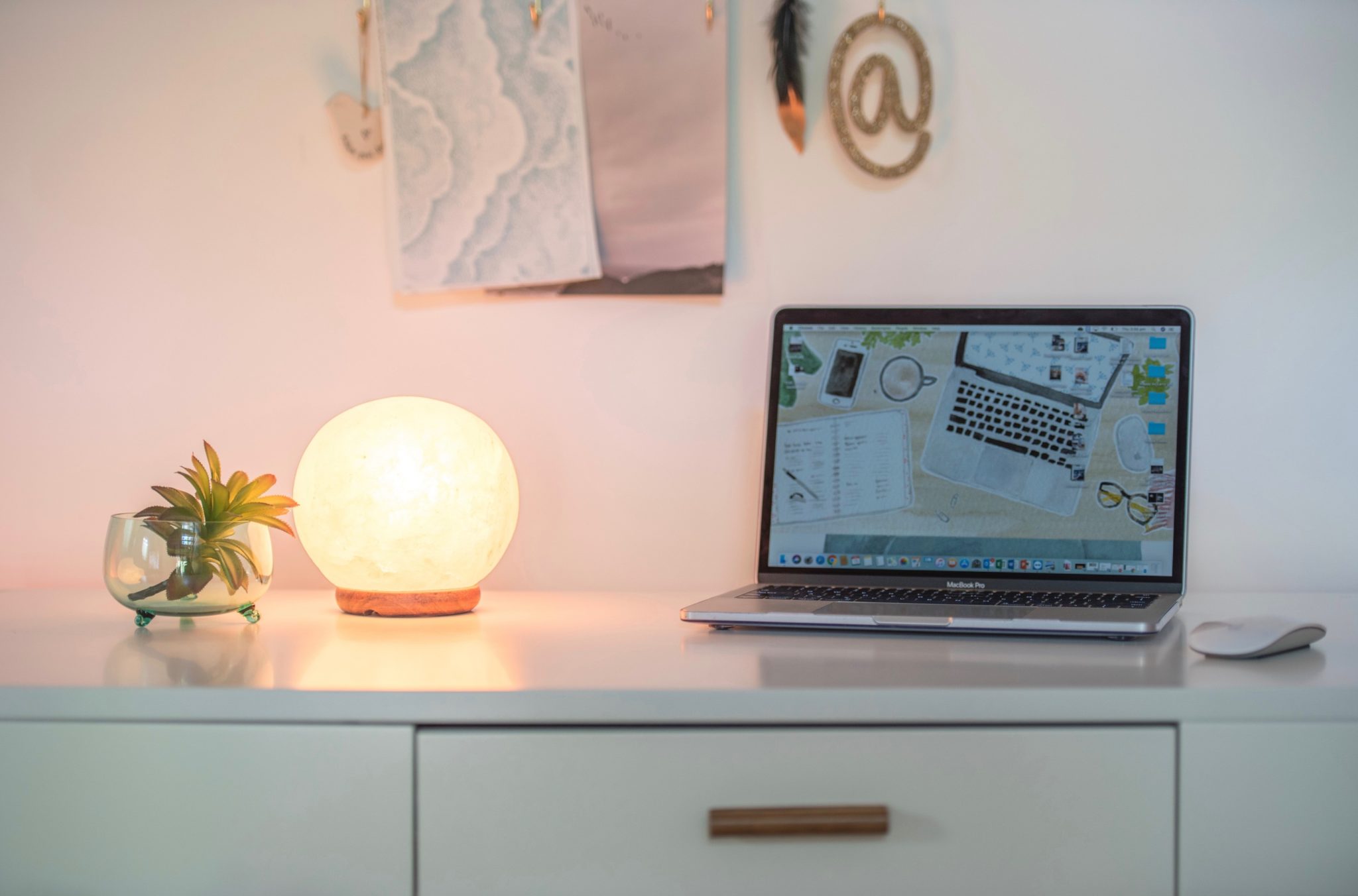 For the kids' rooms they are a great little night light and I love them just as much when they are not switched on. As they are all natural, the colour tones vary and there are some really lovely hues which work well in any home interior's space.