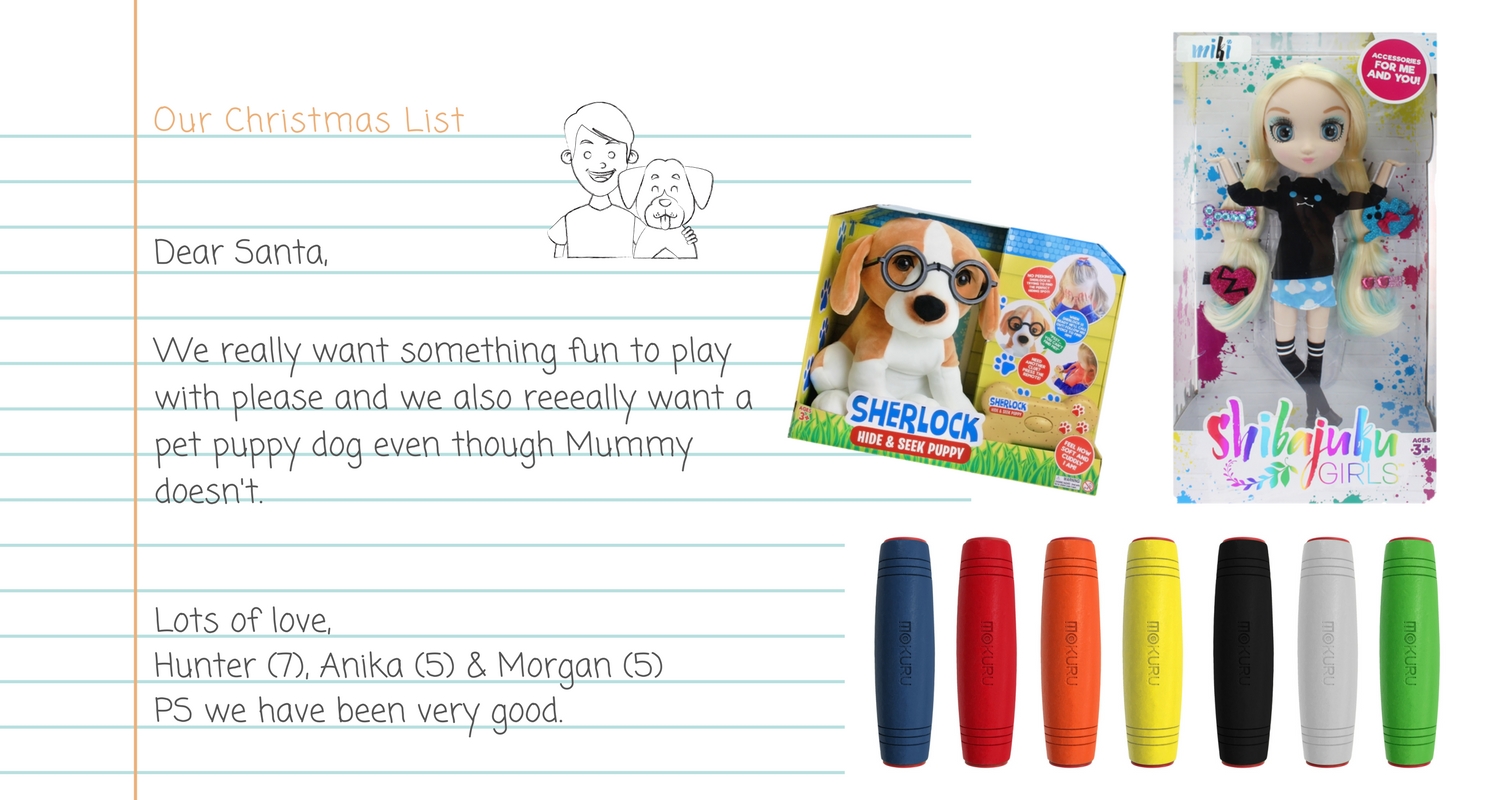 You love shopping for fun toys for kids but you really want to find something that they won't be bored with after ten minutes?
Read on!
TUBU Kids has road-tested some new toys from Hunter Toys and give you their reviews below.
First up, move over Beyblades and fidget spinners, because MOKURU is the latest craze! And for only $6.00 it's a fantastic stocking filler.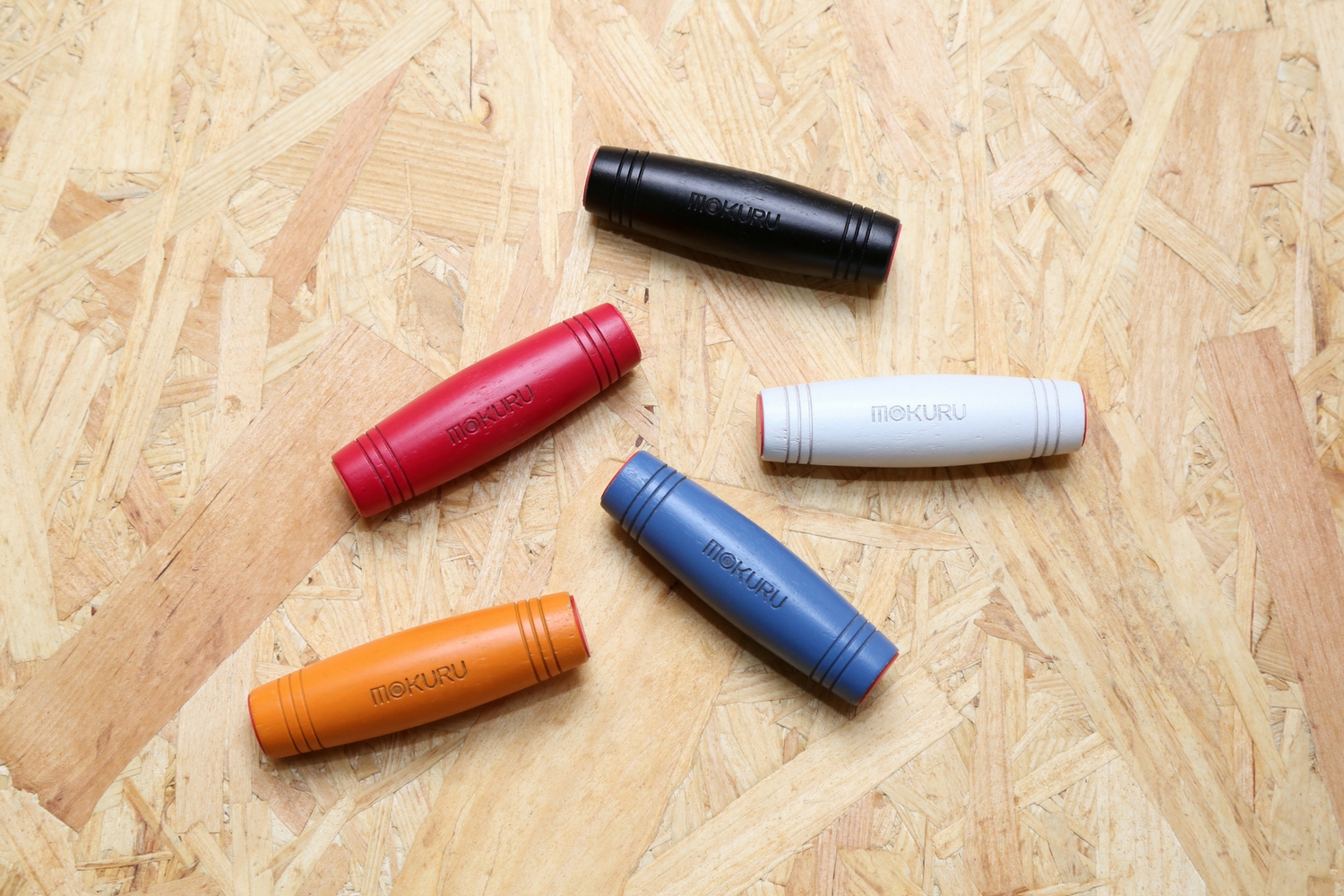 MOKURU
The latest wooden toy from Japan is designed to test individual's balance and concentration skills.
It's as simple as tipping the wooden piece over gently, letting it flip and catching it between your fingers.
Strangely addictive, MOKURU has had all the kids amused for ages and Hunter has really enjoyed learning tricks from YouTube. It's not easy to show how cool this toy is using still images, so we've made our own video below to show you how it works and how much fun they've had with it...
Sherlock Hide & Seek Puppy
Next, Morgan investigated Sherlock Hide & Seek Puppy...
Sherlock encourages kids to keep active and is a great game that can be enjoyed by the whole family. Children simply hide Sherlock and press the remote for him to release a noise, creating a fun hide and seek game.
Morgan was absolutely blown away with this toy.
He excitedly told me I was "The best Mum ever. Better than all the Dads and all the Mums."
"I'm going to sleep with it!"
"It's cooool."
And then he ran into the garden and told the neighbours "We have a new puppy!!!"
Hunter (7), Anika (5) and Morgan (5) then played with Sherlock for one and a half hours. Bliss! The next morning they played with it again for over and hour, and a fortnight later the novelty hasn't worn off. Morgan does sleep with him and I often find the kids making up games with it.
I like him too, because there is zero mess and we can bring him on holidays!
Available from Toys R Us $49.99.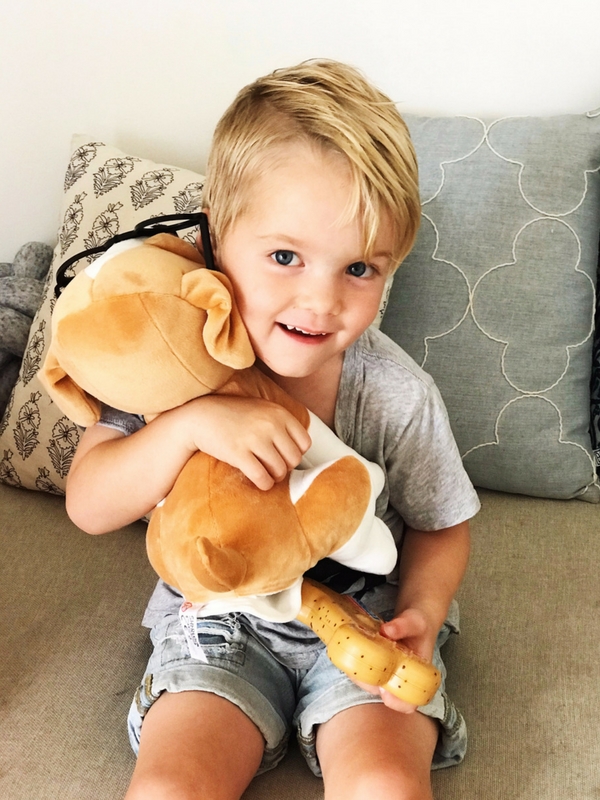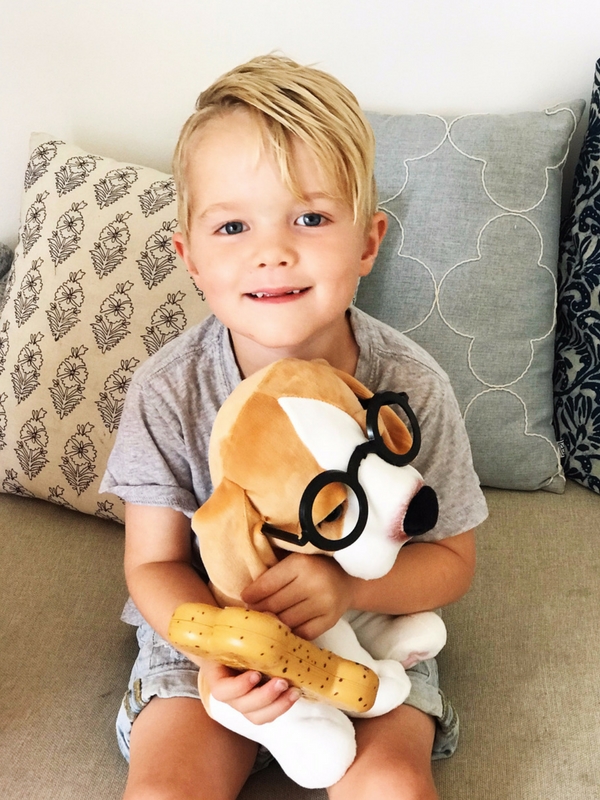 Shibajuku Girls™
Meet Yoko... Yoko is a Shibajuju Girl™. Designed by Melbourne resident and toy creator, Madeline Hunter, Shibajuku dolls are inspired by Japanese Harajuku and Shibuya Street fashion. The dolls main point of difference is their eyes, which are made of glass instead of being printed on.
Yoko "stands out from the crowd... Her total unique sense of style is a relfection of her unique personality. She loves to wear black and can often be found playing her guitar or reading a spooky novel."
Did Anika like her? She loved her! Anika isn't always a typical girly girl. While she does love fairies and dolls, she's also happy catching fish and playing with slugs. So the design of Yoko really appealed to her because she's edgier than other dolls. Also the accessories really made the experience interactive. Sherlock is also often adorned with sparkly hair clips!
Available from:
Kmart mini $9.00; large $20.00
Toyworld large $29.99