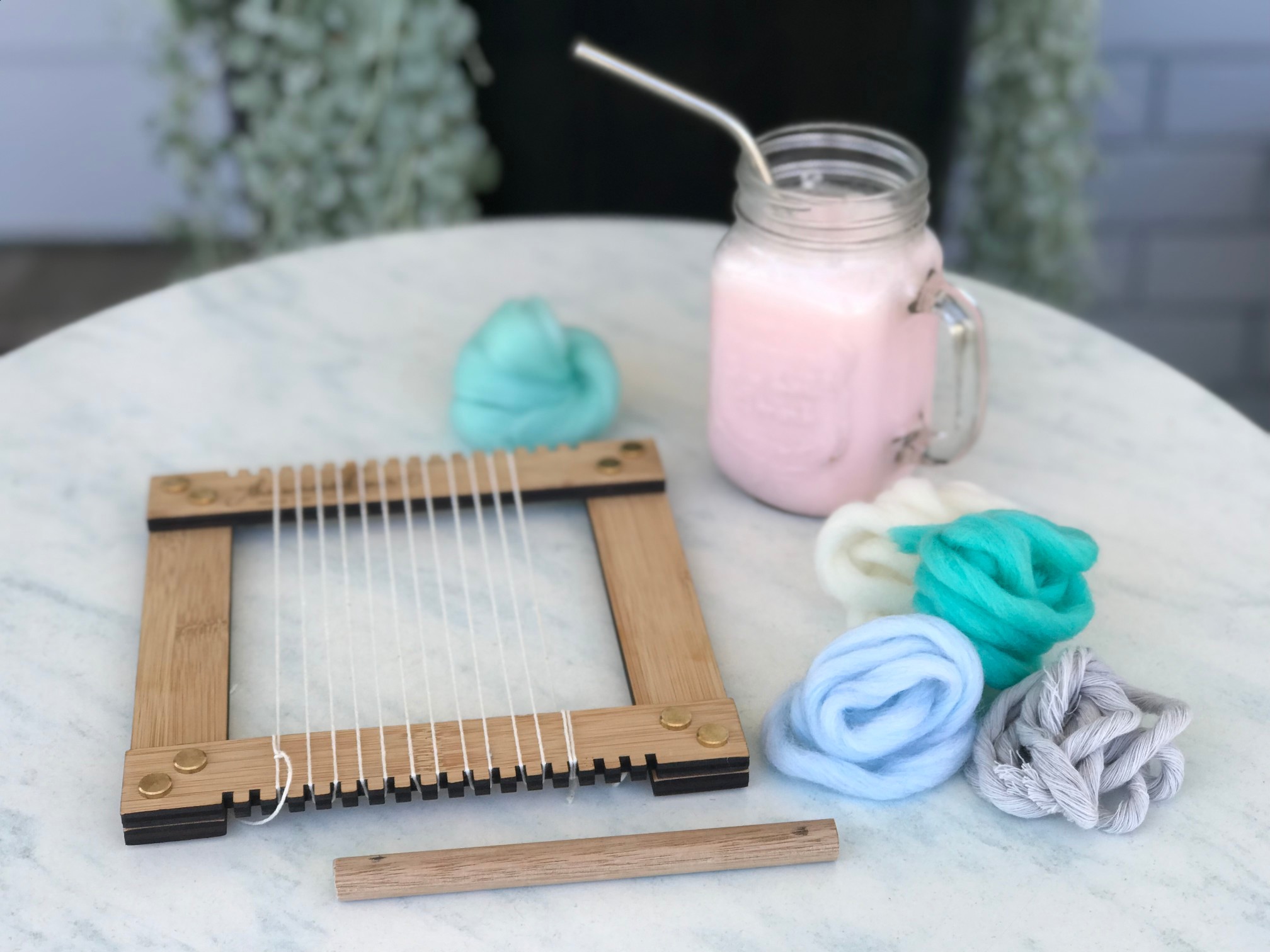 Holiday fun!
Wondering if your little gang would enjoy a kids weave workshop? You might be as surprised as I was!
Our lovely local Oyster Bay cafe, Rise On The Bay, has started to run creative workshops for kids. So, I signed up my 8-year-old and 6-year-old twins for one run by Llew of Hope & Buddy to learn how to make a wall weave.
When we arrived, there were 25 places set out beautifully and a free milkshake for all participants. Win!
Now it can be tricky finding an activity that appeals to girls and boys of different ages. I was slightly worried that my 8-year-old son wouldn't be interested as the room was full of girls. But boy was I wrong! "Weaving is FUN! I was surprised it was all girls there because it's not just a girl thing. Mum, can you put this on Instagram saying #boysweavetoo" 
Later in this post you'll see what he created...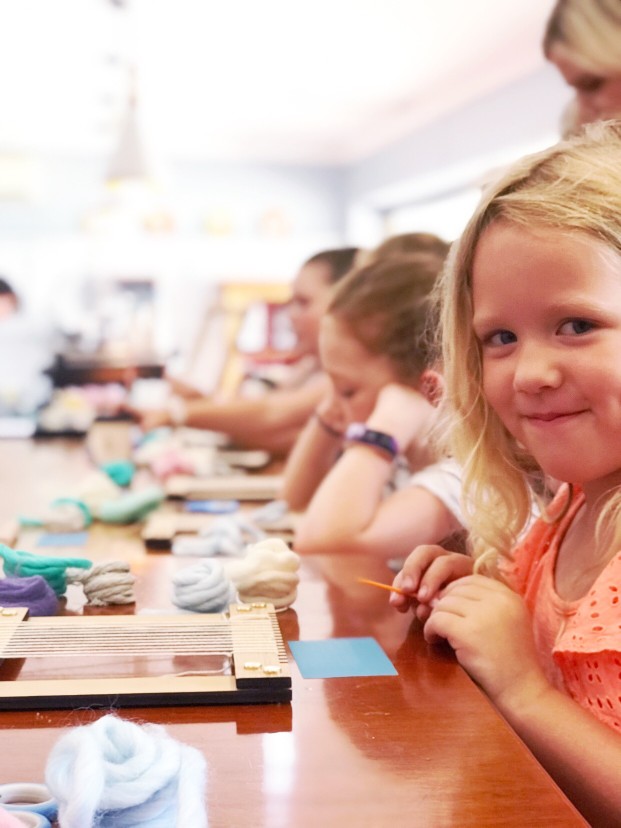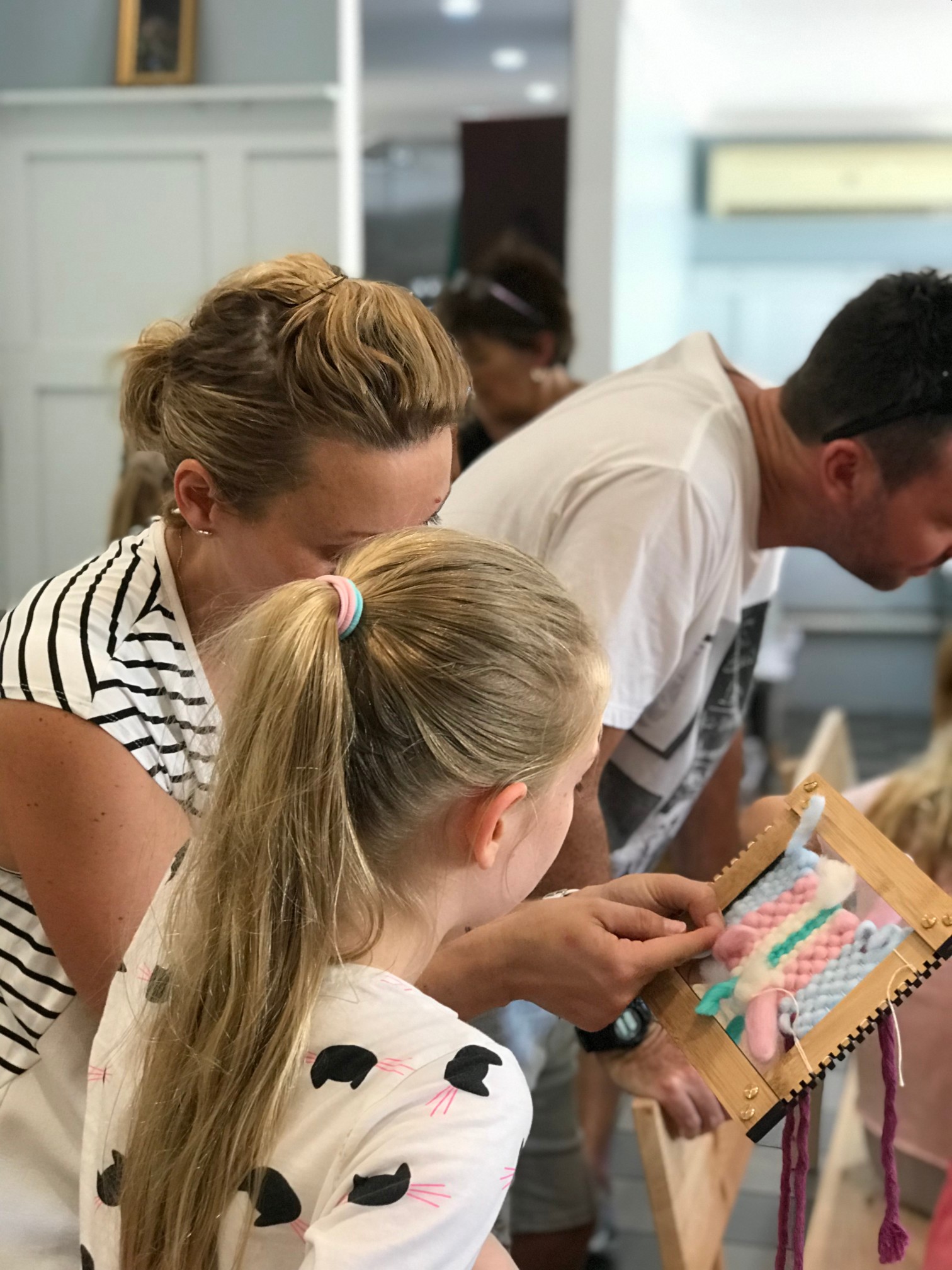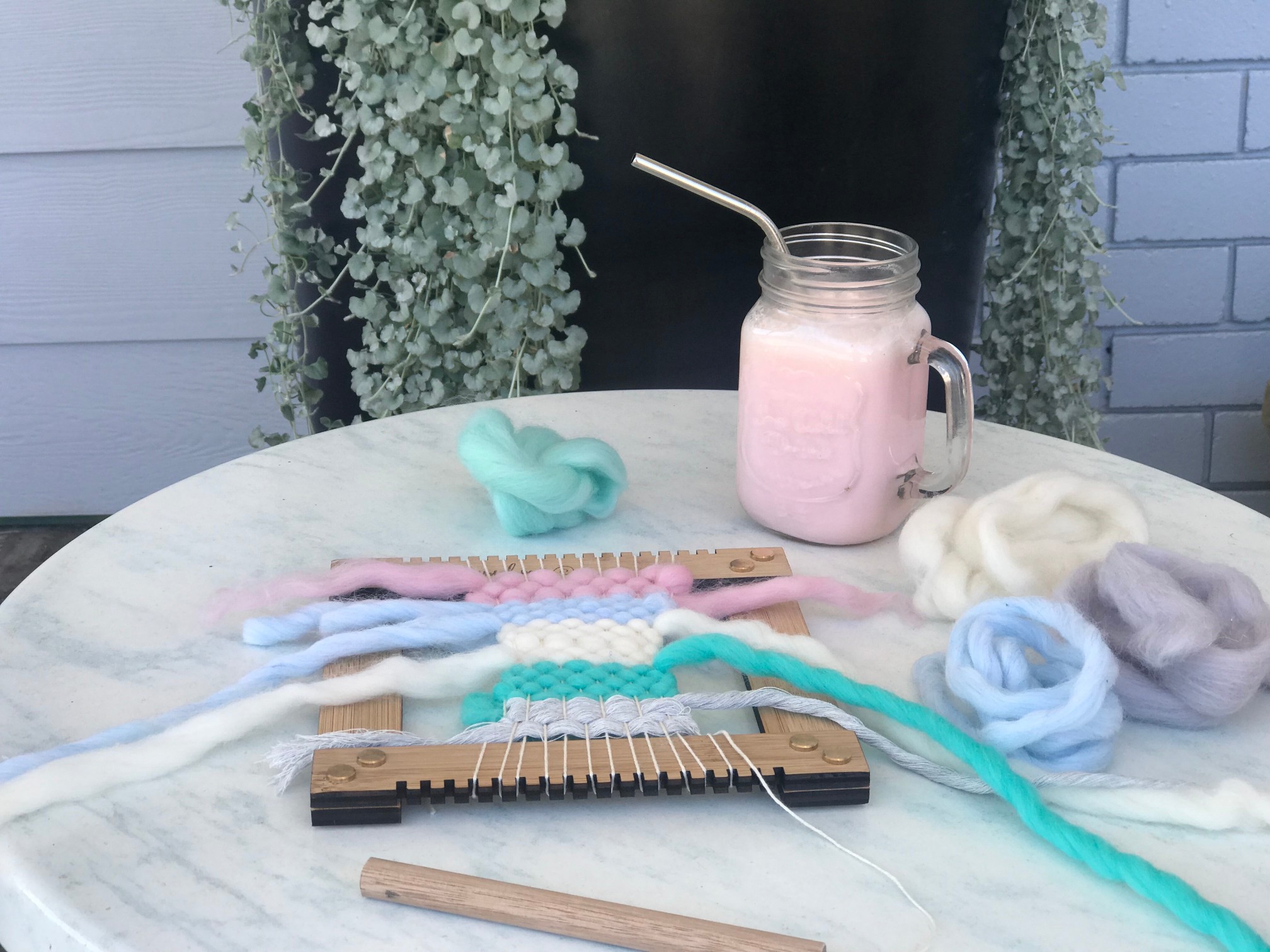 How It's Done
We were supplied with a loom made of bamboo and the children chose pieces of coloured wool to start weaving.
Because the wool was thick, progress was quick which encouraged them to keep going! Soon a beautiful weave was taking shape and Llew showed them how to add tassels at the bottom, tuck the ends behind the weave, add the bamboo dowel and finish it off ready to hang.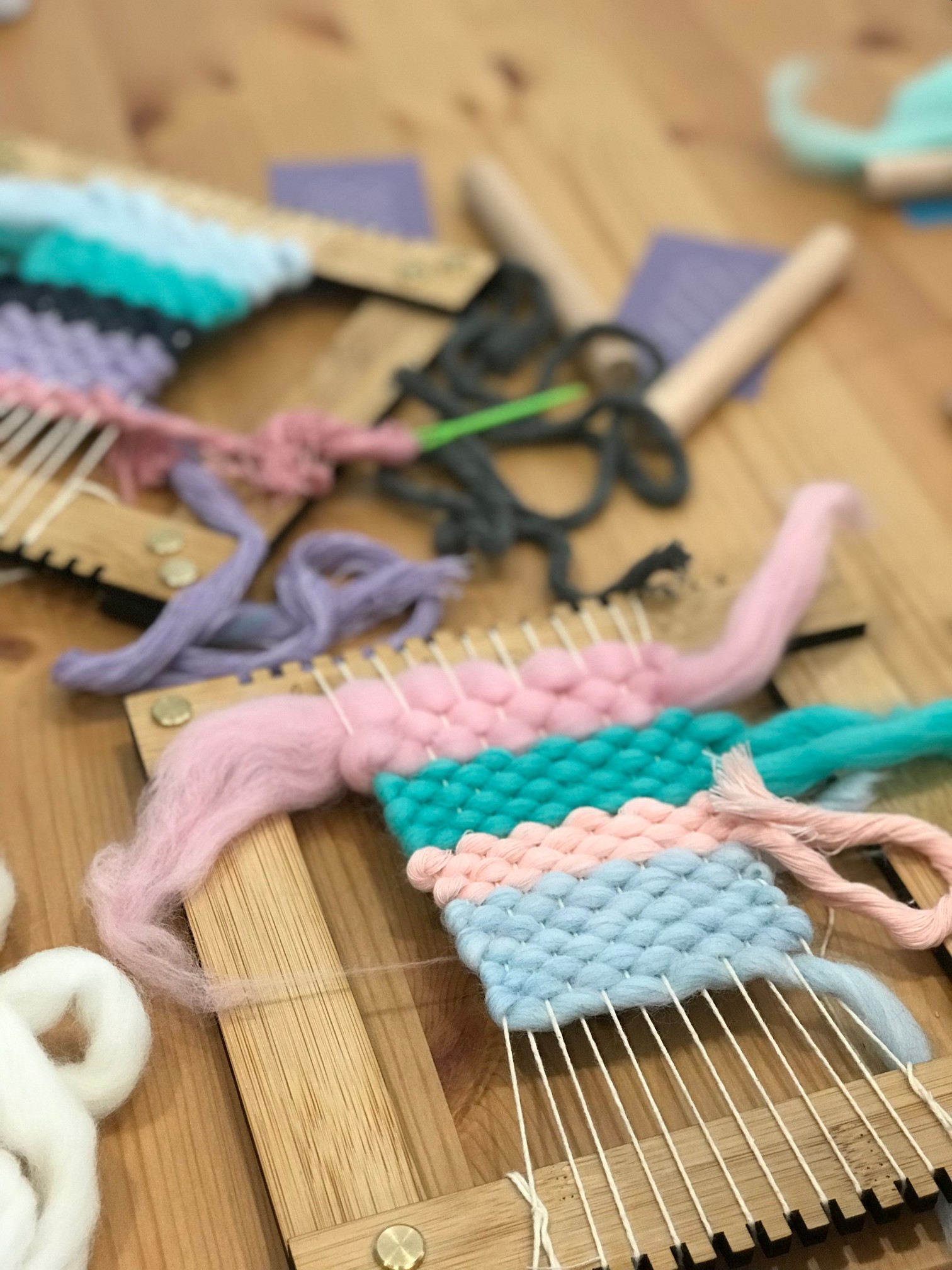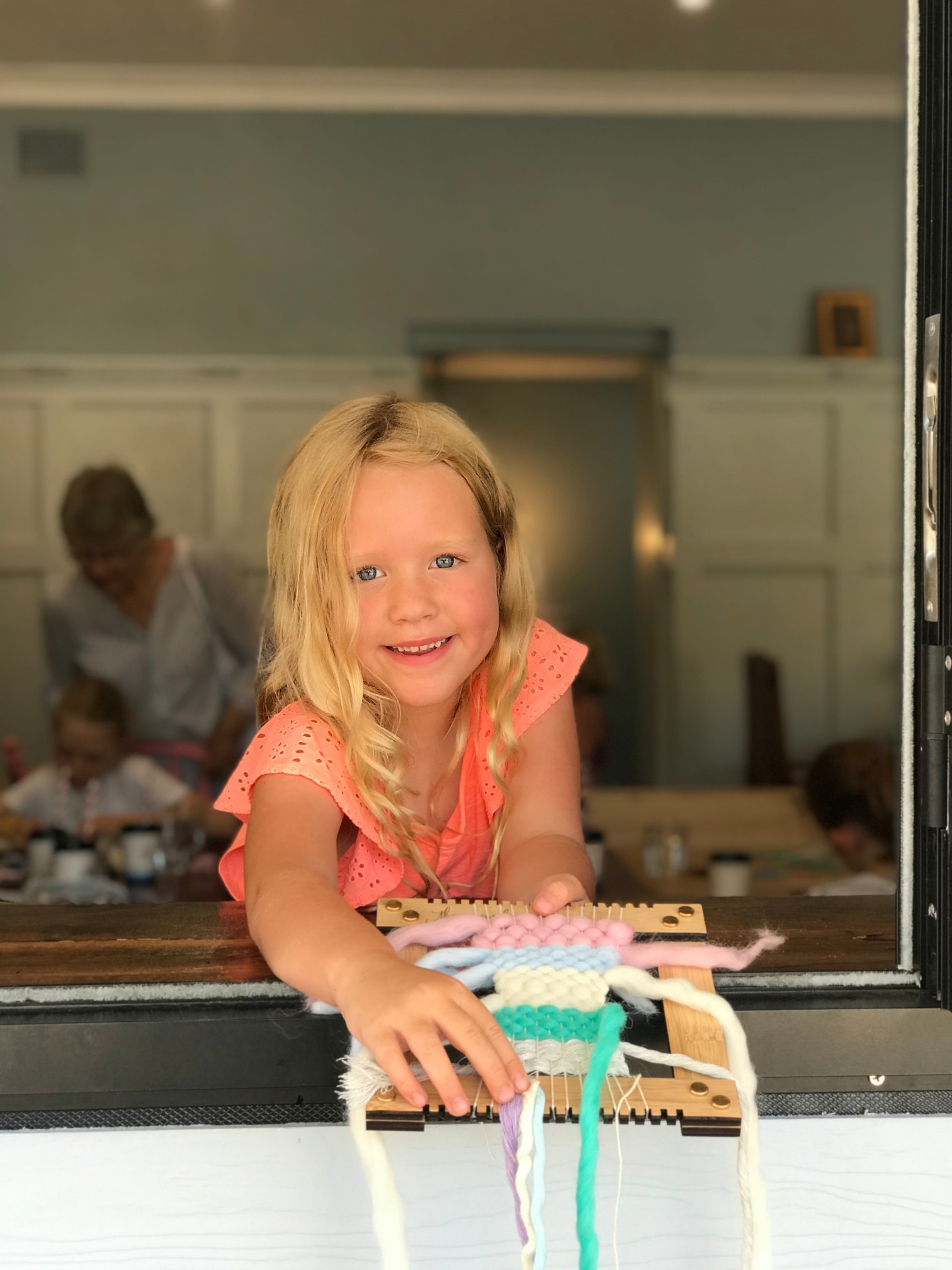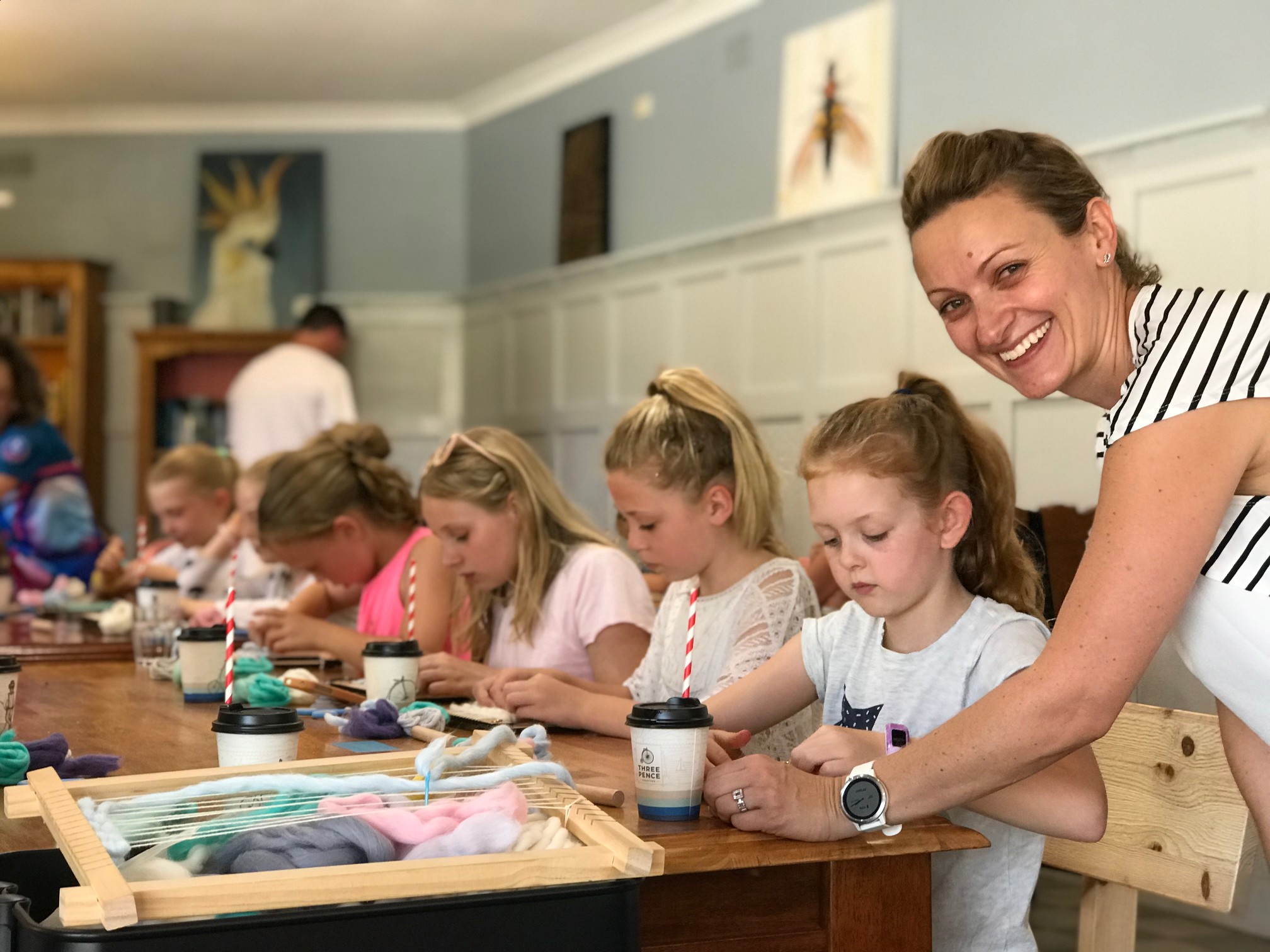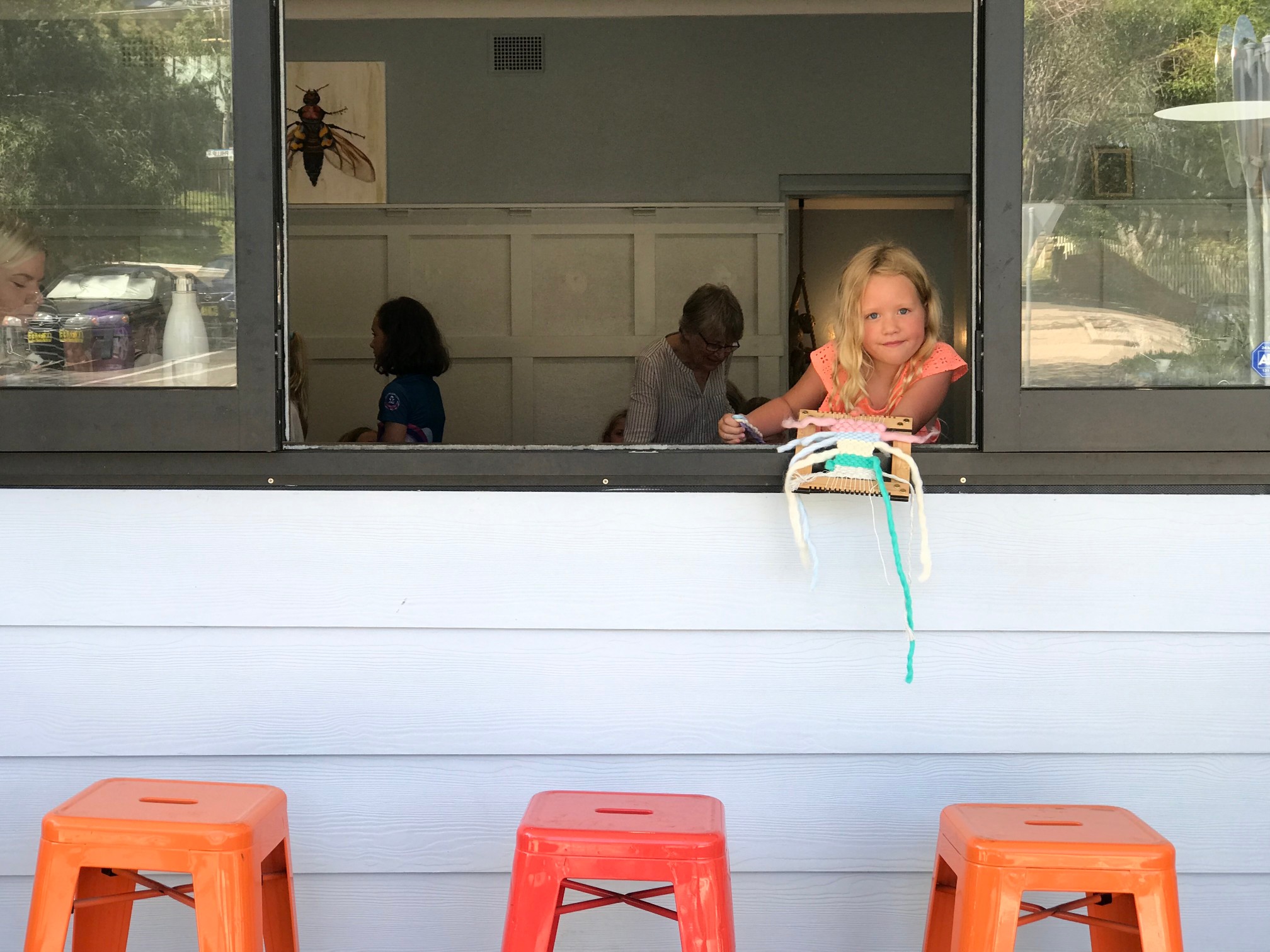 Kids Weave Results
They were all SO proud of their creations, and don't they look wonderful!
We bought one of the looms to take home and within an hour Hunter was making another one and the twins queuing for their turn. We've since hung these in the kids rooms and they look absolutely brilliant.
To hear about more wonderful workshops at Rise, head to their Facebook page (be prepared, they sell out quickly!) and to purchase weaves or the looms, visit Hope & Buddy. In fact the loom or a course at Rise make a fantastic children's gift that encourages creativity and something a bit different. We all thoroughly enjoyed the experience and can't wait for the kokedama workshop later this week!